Visual identity
An identity developed by
Superscript2
and StudioAntho
(Lyon, France)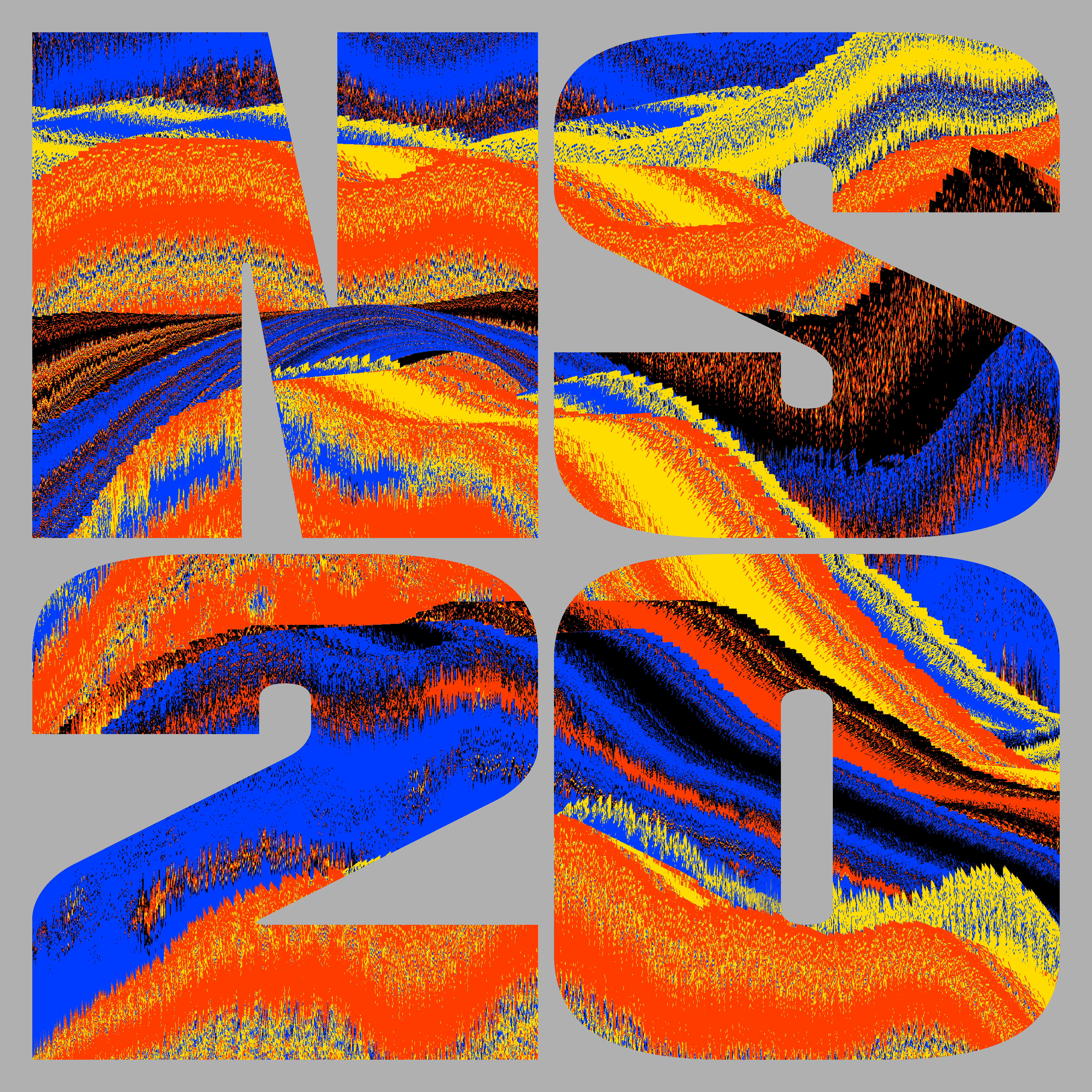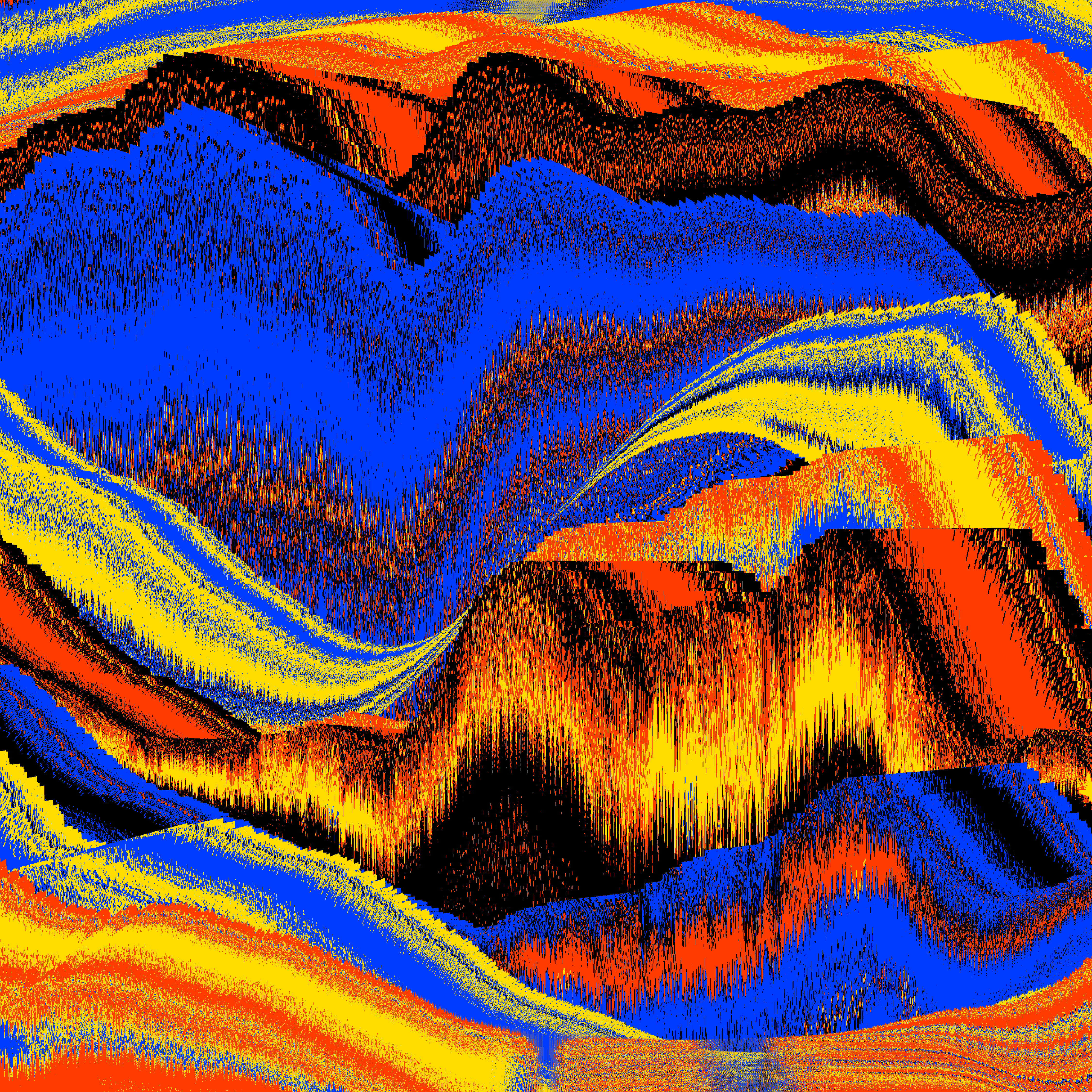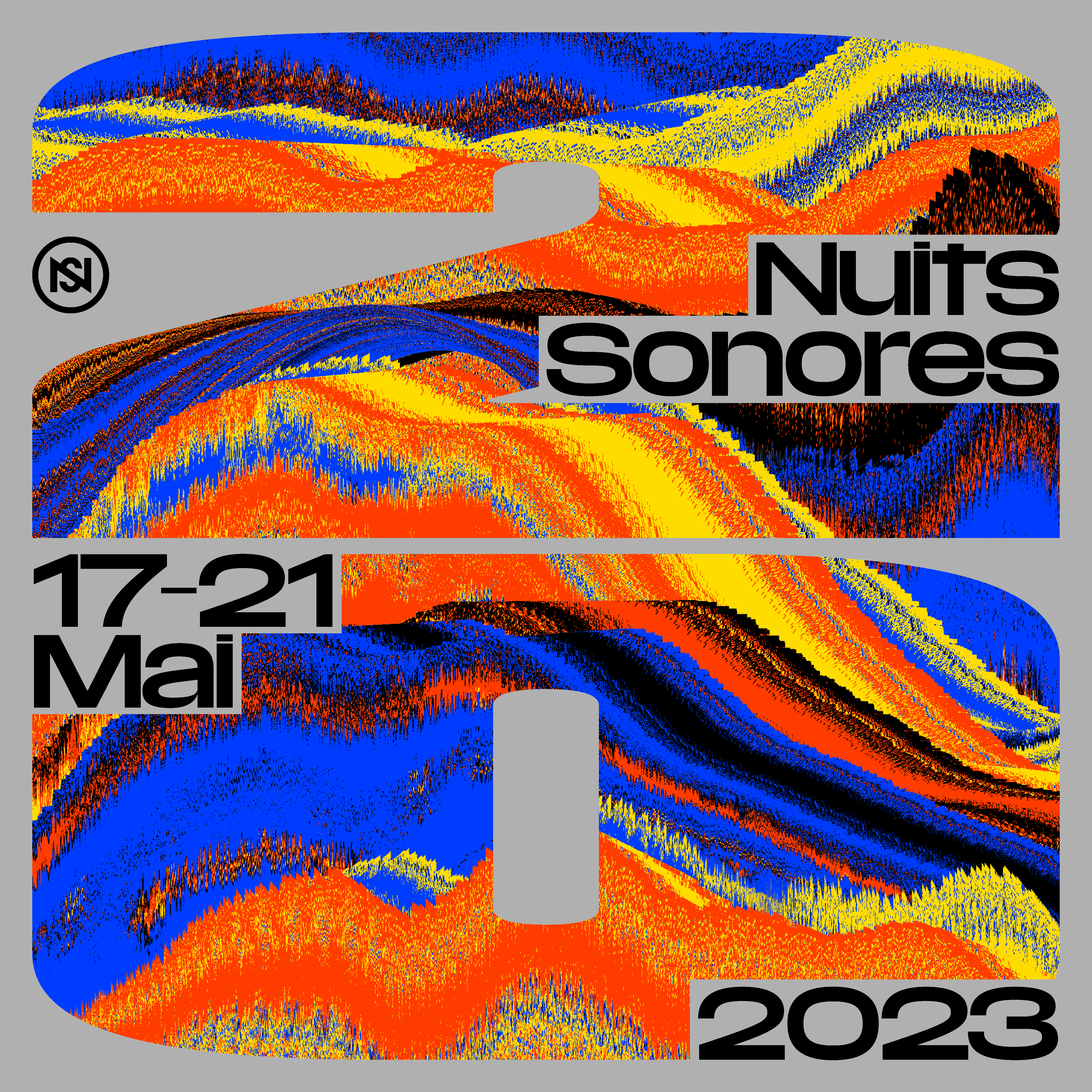 An unprecedented collaboration
Superscript2 love birthdays.
This Lyon-based duo, experts in vector lines, bezier curves and typography, have been familiar with Nuits sonores and Arty Farty for years. They had already designed the posters for the 10th and 15th birthday of the festival. It was natural to ask them to sign this 20th original poster. However, there was one condition: they had to lend their pencils, palettes and mice to a young artist of their choice, for an original collaboration and passing of the torch.
They chose Anthony Couret, a digital developer and scenographer based in Lyon, known in particular for his work and installations on Mirage festival.
Together, they compiled dozens and dozens of archive images.
These 20 years of images have become the breeding ground for this new creation. Grouped, aggregated, chromatised, these memories have generated a colourful and furiously festive wave-like texture. The algorithm continued the experiment: that of a moving soundscape, which rightly recalls samples and sound spectrograms.
One obviously thinks of Aphex Twin's covers and the many sound spectra that run through computer audio players.
A visual in motion, a wave on which the three creators have skilfully surfed, between glitch nostalgia and avant-garde.
The process:
A moving texture, made of archival pictures
The graphic identity is the result of research into the notion of wave and oscillation.
By combining sound notions such as sampling, repetition, oscillation and diffusion, and by applying them to a set of images, the algorithm creates a singular and abundant texture.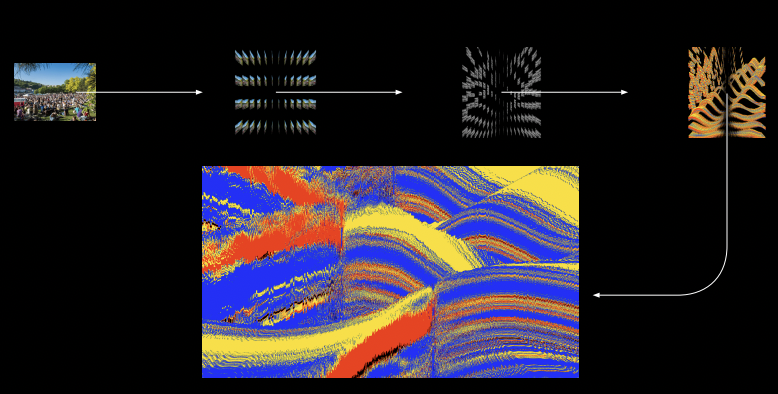 THE STUDIOS :
Anthony Couret (Lyon, France)
Anthony Couret, multimedia developer since 2016 and who now works as a freelancer under the name of Studio Antho.
Specialized in interactive design and generative systems, his code practice is oriented towards design, digital communication and digital arts.
Superscript² (Lyon, France)
Studio based in Lyon, founded by Pierre Delmas and Patrick Lallemand in 2006.
Specialized  in the typographic design systems, the duo assists brands, events, companies and institutions in the creation and development of their messages on all media: digital and print communication, editorial design, interactive design, typographic creation, signage.