tickets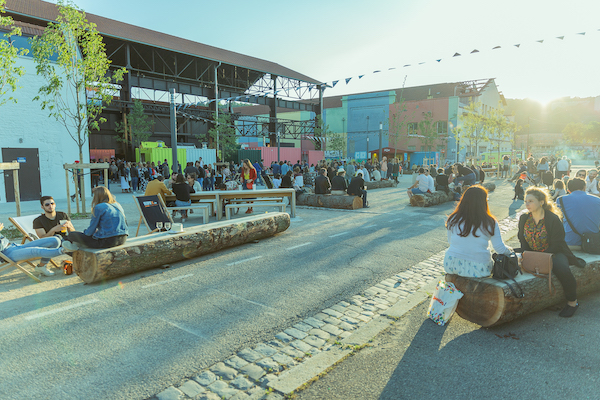 Ticketing booth
Nuits sonores' ticketing booth is back at HEAT (70 quai Perrache — 69002 Lyon) every Sunday from noon til 6 pm starting from 20 March 2022 onwards.
This is the only point of sale for reduced-price tickets (see conditions below), the 'Pass Culture étudiant de la Métropole de Lyon' and the Pass'Région.
Nuits sonores 2022 will be held in strict compliance with the health measures in force at the dates of the event, from Wednesday 25 to Sunday 29 May 2022.
pass culture
and pass'région
Only at the physical ticketing booth of the festival (dates and venues to be announced later)
The Pass'Région is valid only on presentation of an identity document .
Holders of the Métropole de Lyon Pass Culture are entitled to a discount of €11.50 from the total amount of the order.
Nuits sonores 2020 voucher
The voucher is a credit note whose value corresponds to the price of the tickets you had purchased for Nuits sonores 2020. Vouchers had to be requested before 20 July 2020.
Nuits sonores 2020 tickets cannot be converted into vouchers any longer.
Vouchers are valid until Nuits sonores 2022 and can only be used at out ticketing partner Shotgun. They are non refundable. To use your voucher, you should enter the code you have received under "ajouter un code promo" when placing your order.
Tickets for Nuits sonores 2022 are available on the passCulture app (for Android and iOS) and on pass.culture.fr.
An official and secured resell service is available only on Shotgun's mobile app. Never buy a ticket from a stranger, especially on social media. It could be a copy or counterfeit and you would be refused to access the festival.
• Students, high school pupils, job seekers, Senior Card holders, people with disabilities, civic service volunteers and recipients of social benefits (proof of status required, subject to availability).
• Reduced prices only available in presale and in limited number in physical festival's ticket office.
Reduced fares are only available in presale and in limited numbers at the festival's physical box office.
More info to come with the festival's full lineup announcement.