Day 3
34 € plein tarif
29 € tarif réduit
Friday 27 May
16.00—00.00
In 2022, Nuits Sonores will strengthen its daytime identity and programming over the course of four long days on the industrial site of the former Fagor-Brandt factories, a venue that has been synonymous with the festival since 2017. The four Days present us with a new opportunity to rethink the layout of the site and to rebuild the festival experience around three very different stages: the main stage (for concerts and live sets), a second stage (for hybrid performances and 360° video projections), and a soundsystem serving as an urban dancefloor.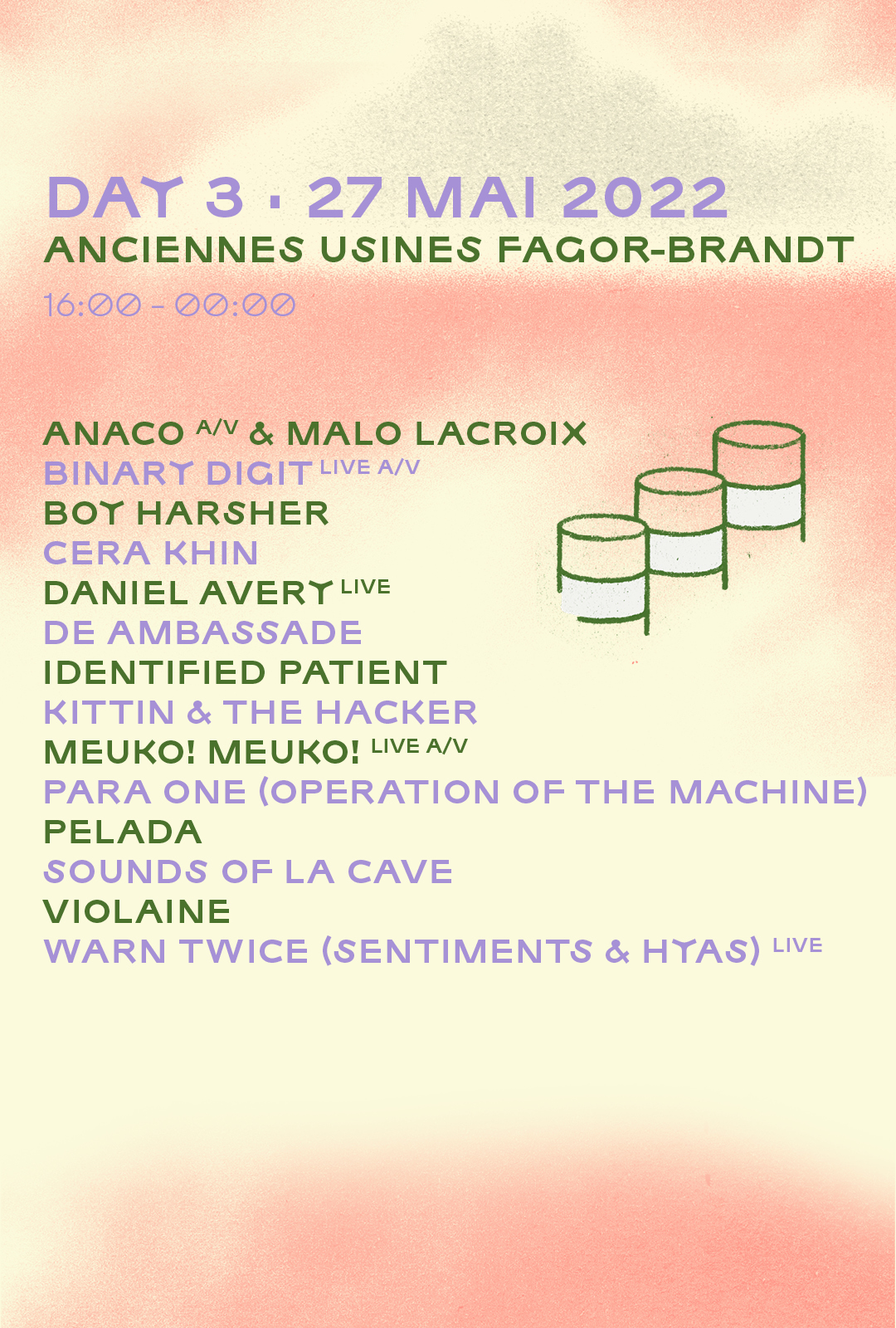 Like a contemporary retrospective of Thatcher's England of the late 1970s, the third day will be steeped in the currents of coldwave, darkwave and electroclash.
Several of the groups on display will embody this spirit, including the icy soundscapes of De Ambassade and Grenoble's very own Kittin & The Hacker, major players on the French electroclash scene. American duo Boy Harsher are part of the darkwave revival, marrying an Anglo-inflected sound with their own deranged fictional universe.
Englishman Daniel Avery will return to his drum'n'bass and breakbeat roots, which he uses as a point of departure for his more contemplative techno sound.