Nuits sonores lab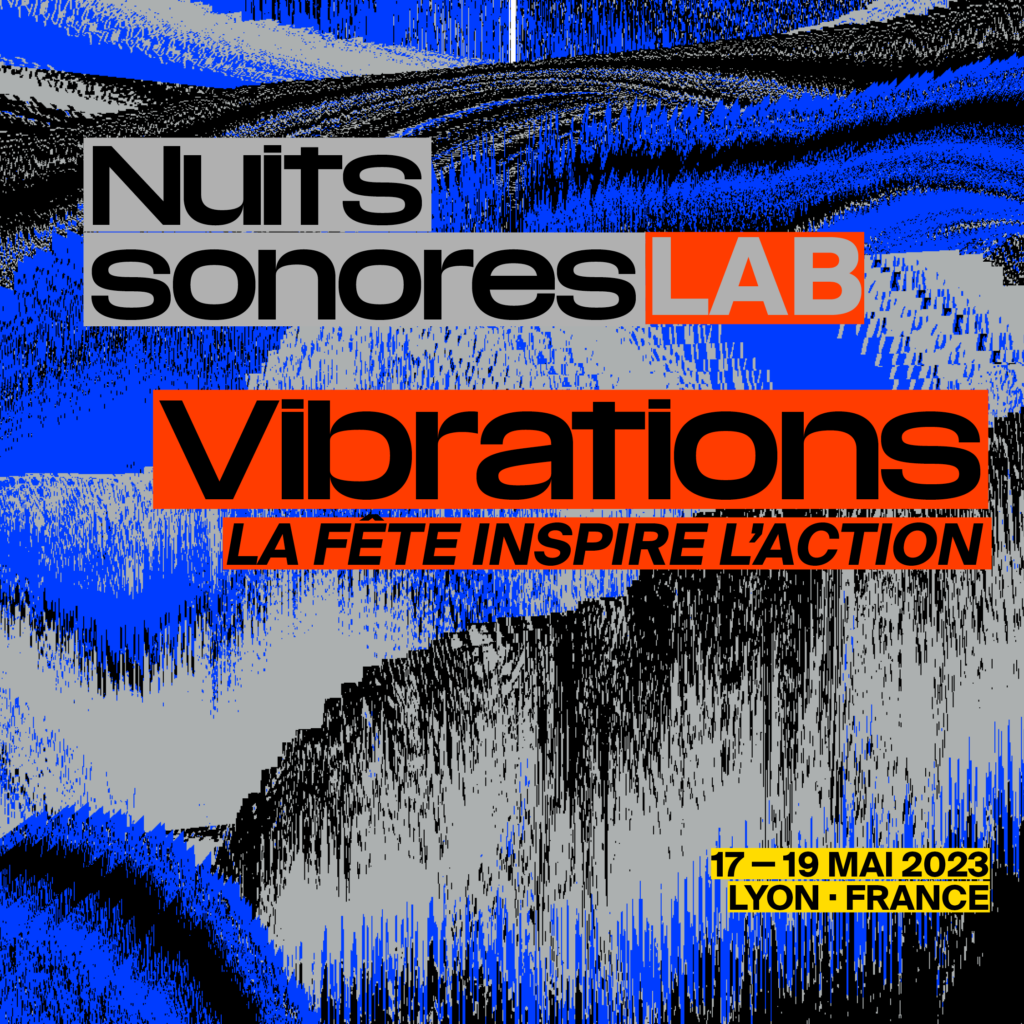 European Lab returns to Lyon, at the heart of the Nuits sonores festival, with its format Nuits sonores Lab: 3 days of meetings, panels, workshops, listening sessions, artistic performances and DJ sets during the festival in HEAT, Hôtel71 et H7. This format will give the floor to artists, activists, thinkers, journalists and actors of the independent cultural sector coming from all around Europe to echo the vibrations of our time.
For 20 years, Nuits Sonores has been sending out vibrations to audiences and communities thirsty for shared experiences, partying and collective celebrations. Bringing hope for a better future, these vibrations are formed out of the emotions transmitted by the artists onstage. This is partying as understood by historian Patrick Boucheron, who will speak at the opening event of NS Lab: letting go, breaking rules and inventing new ways of living alongside one another.
 
Beyond the festival, the same vibrations are resonating in territories at war, on the front line, in the street, online, spread by dissident, independent, sometimes marginalised voices. Throughout the year, in
Lyon and elsewhere around Europe, these voices assemble at European Lab forums. They defend an ideal of freedom, fighting for their rights and our shared future.
NS Lab – the Nuits Sonores forum powered by European Lab – will once more echo these reverberations over the course of three days of debates. From east to west, people all over Europe are standing up to today's uncertainties. These vibrant forms of collective action are emerging from art scenes and independent cultural ecosystems. Faced with the polarisation and brainwashing of all-powerful algorithms, communities of journalists, emerging media platforms and online radio stations are fighting to save our spaces of free expression; for proof, look no further than Refuge Worldwide in Berlin and 20ft Radio in Kyiv. In Ukraine, clubs, labels and artists are working behind the scenes to support their army, just like Nastia, a figure on the electronic scene who has given himself over to his country since the beginning of the Russian invasion. All over the continent, creative spaces and projects like Space of Urgency are coming up with solutions to contemporary challenges, from the cost of energy to the climate crisis to issues of inclusion (equality, parity, diversity).
The emergence of these vibrations is forcing cultural scenes to reconsider their place and the role they play at a time of such uncertainty. At the same time, the energy of these waves – which are at the heart of the visual identity of this year's festival – gives cause for optimism. Far from any feelings of resignation, these vibrations will resonate throughout NS Lab, rekindling the joy of being together and encouraging reflection and action.