NS Lab 2
Thursday 26 May
10.30—00.00
Pendant 4 journées, ce programme proposera aux festivalièr·es une nouvelle expérience, complémentaire des autres programmes de Nuits sonores : rencontres, panels, workshops, formations & performances artistiques seront au rendez-vous chaque jour de 14h00 à 00h00 entre Hôtel71, H7 et HEAT.
NS Lab donnera la parole à des artistes mobilisé·es, à des scènes en luttes, de l'Est du continent européen jusqu'au Brésil. Au centre des discussions, une question principale : comment nos moyens d'actions culturels, outils et ressources, peuvent-ils rendre compte de réalités plurielles au sein d'un monde fracturé, produire de l'intelligence collective, des modèles alternatifs, de la solidarité, des incitations à l'action ?
Espace de dialogue, lieu de rencontre et d'empowerment : bienvenue à NS Lab.
[Sold out] Black Artist Database and The eastbloc antifascist sound alliance join forces for a workshop session aimed at reconsidering the way festivals, concert venues and any other cultural institutions are curating their events. Far away from Westernized and non-inclusive programs, these two forward-thinking organisations are proposing the first event joint session to rethink artistic practices from new perspectives.
The eastbloc sound alliance is a community initiative created around the desire to connect artists working around sound and electronic arts in Eastern Europe and diaspora from former eastbloc territories.
Black Artist Database (formerly known as Black Bandcamp) is a community-based platform, hosting a wealth of international Black-owned record labels, artists, producers and bands.This crowd-sourced database provides an easy way to search, filter and directly support the creative output of Black artists globally, via their online profiles. The database is a continuous work-in-progress maintained by volunteers and paid administrators.
With : Niks (Black Artist Database, UK), M (the eastbloc antifascist sound alliance, CZ)
Subscriptions : https://nuits.so/NSLab-workshops
With : Teto Preto (artistes, BR) / MC Carol (artiste, BR) / Alessandra Moura (artiste, BR)
Modération : Felipe Maia (BR)
With solidarity streams, charity events, artists in residence and humanitarian aid, from Tbilisi to Paris, the electronic scene is mobilising to take action in response to the tragedy caused by the Russian invasion of Ukraine. At different levels, the various communities of club culture, such as the Clubcommission in Berlin, are working to support those affected by the war. All of which raises questions over the true role of these scenes. While a minority may deplore the increased politicisation of electronic music, they forget that politics is inherent to club culture. As Ukrainian journalist Mariana Berezovska reminded us in her powerful article for Resident Advisor, Kyiv occupied an extremely important place for clubbers throughout Europe right up until the start of the war. She urges artists, cultural actors and citizens to assume their responsibilities at a time when Ukrainian DJs are taking up arms and the clubs of Kyiv are becoming places of refuge.
With : Daniel Jakobson (Club Commission, DE), Mariana Berezovska (Borshch Magazine, DE), Zviad Gelbakhiani (ICKPA, GE), Diana Azzuz (artist, UA)
Moderation : Andra Amber Nikolayi ( writer and sound artist, RO)
[sold out]
Gender norms are becoming professional norms. Although the majority of students reading culture-related subjects in higher education are women, the latter account for barely half the workforce in the cultural sector and are often confined to support roles – executive assistants, human resources, and production and communication administrators, rather than artistic directors and programmers. From cratediggers and DJs to programmers for festivals or radio stations, musical expertise is often considered to be the sole reserve of men. What are the obstacles that continue to prevent women from accessing management, strategy and decision-making positions on a mass scale? Why are men still considered to be the experts and guarantors of trends and good taste? In the face of this reality, an increasing number of corrective measures are being taken to de-gender the industry, including coaching and mentoring programmes and various professional, aesthetic or territorial networks for women and gender minorities.
Les Canutes, a collective of contemporary music professionals in Lyon, works to support, train, empower and assist in the professionalisation of women, trans and non-binary artists.
The Venus Club is a booking agency that was founded during the first lockdown. It is a collective of artists who share a passion for benevolence, good music and partying, which contributes to the fight against gender inequality in electronic music by organising introductory sessions and training courses on the art of mixing.
shesaid.so France, which has been the focal point for a community of 4,300 music professionals since 2017, is launching Majeur·e·s, an online directory and tool for inclusion and equality that aims to enable the entire sector to take ownership of this issue and  eradicate its outdated habits and stereotypes.
The speakers will share their experiences and expertise, with a view to dismantling the "boys club", highlighting the skills of those working in the shadows and restoring the balance of power.
With : Claudia Courtal (Nuits de Fourvière & Les Canutes, FR),  Laurie Hagimont (cultural actress, FR), Claire Morel (shesaid.so France, FR), Elodie Vitalis (Vénus Club, FR)
Moderation : Manifesto XXI
Radio Lab is back! Throughout the event, the radio platform will host various live broadcasts and interviews in an intimate and welcoming setting. Designed in partnership with the media outlet We are Europe and other platforms such as Resident Advisor and the online radio stations that will re-transmit its broadcasts, Radio Lab is giving the floor to artists from the Nuits Sonores festival along with activists, thinkers and other cultural figures. Its programme will explore, in greater depth, many of the subjects addressed during NS Lab, as well as revealing a completely new side to the artists performing at Nuits Sonores.
Interviews : RA Exchange with Badsista Meuko! Meuko!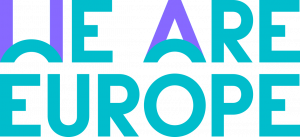 To go further: international and local books, magazines and fanzines selected according to NS Lab's programming, to browse or buy and share, at the Labo, Heat's small concomitant bar! In partnership with Librairie Descours and Yoshkä