Nuits sonores Lab : Wednesday
Wednesday 17 May
10.30—22.00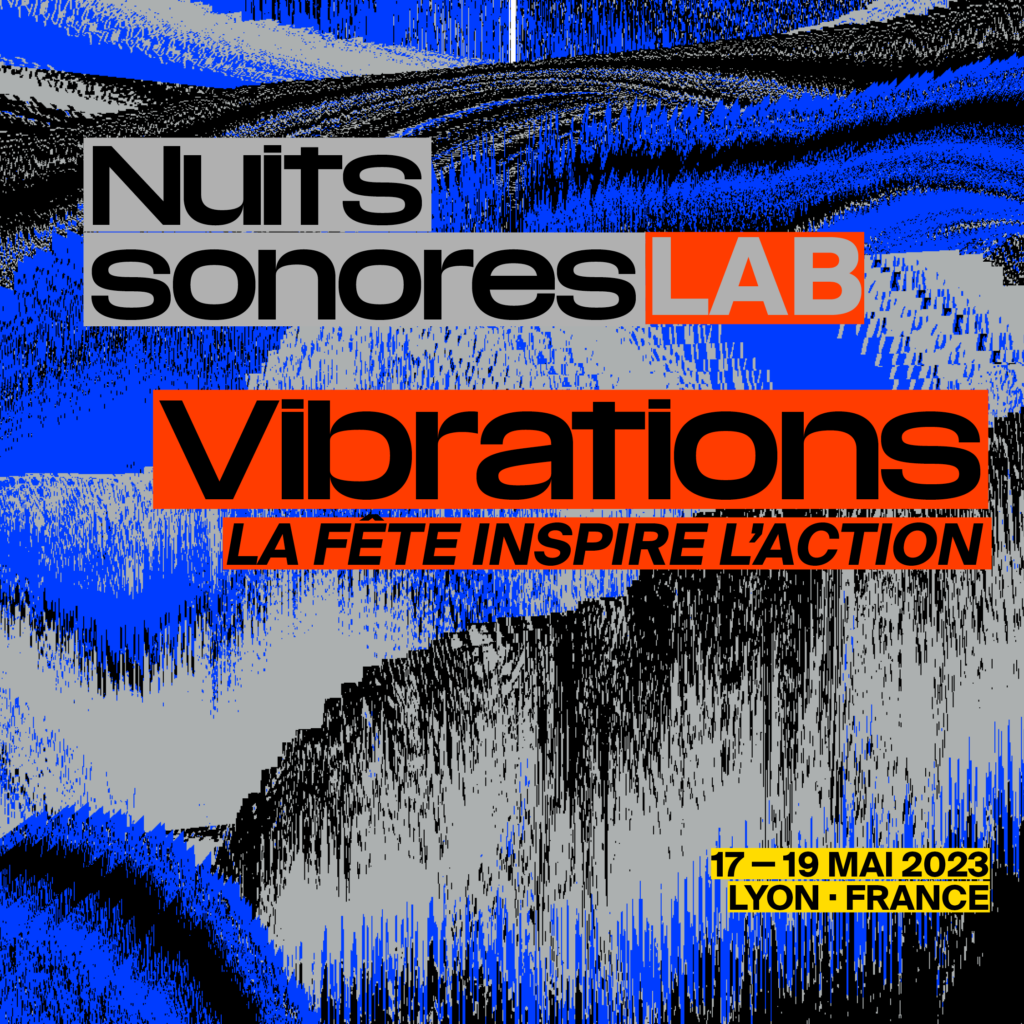 European Lab returns to Lyon, at the heart of the Nuits sonores festival, with its format Nuits sonores Lab: 3 days of meetings, panels, workshops, listening sessions, artistic performances and DJ sets during the festival in HEAT, Hôtel71 et H7. This format will give the floor to artists, activists, thinkers, journalists and actors of the independent cultural sector coming from all around Europe to echo the vibrations of our time.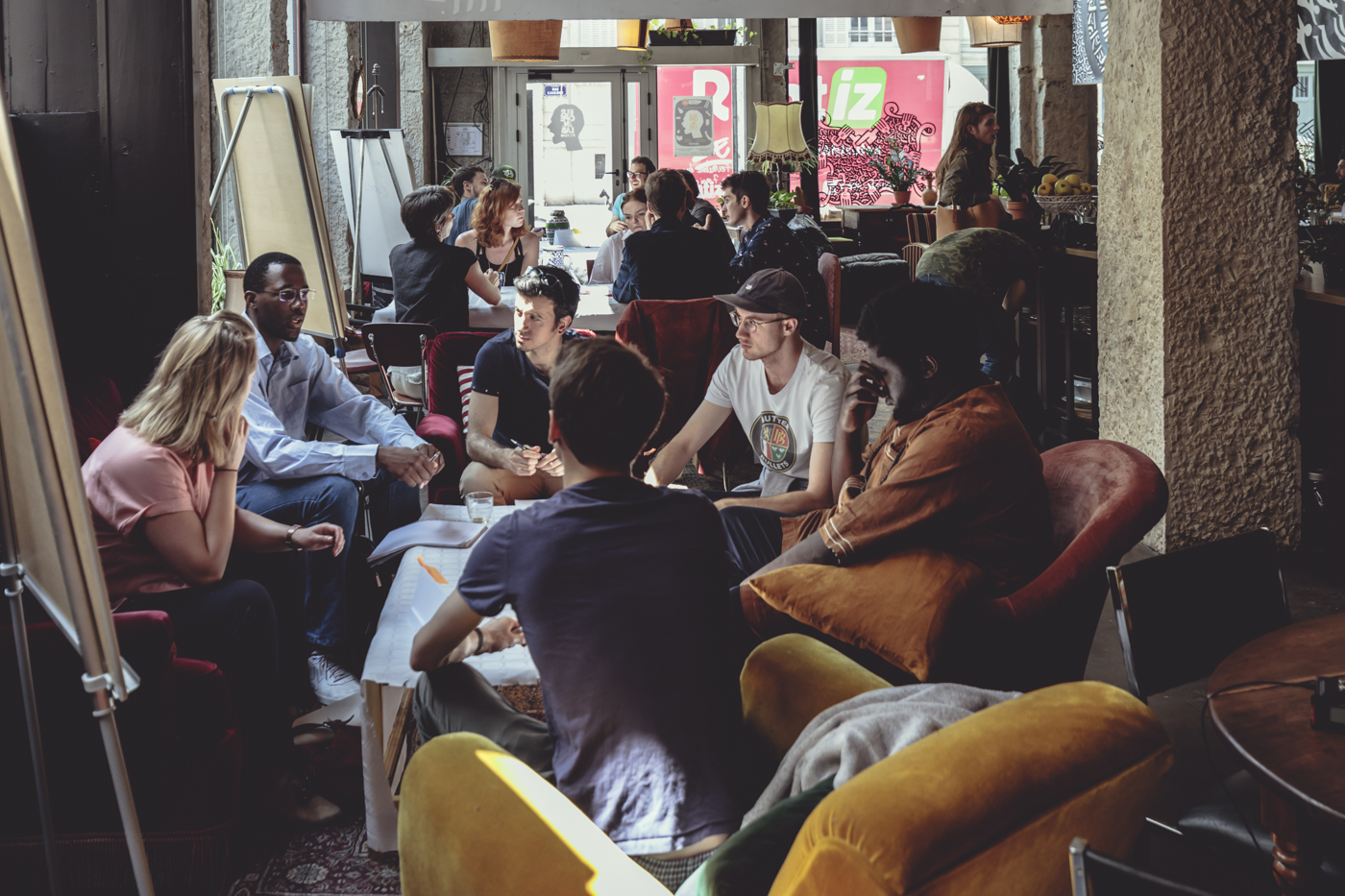 10.30—12.30 I Becoming an Independent Music Critic (with Resident Advisor)
This workshop will explore navigating the music industry as a freelance journalist. Topics include: finding your own voice through writing about music, storytelling, the art of the interview, and pitching & payment for commissioned work.
With Christine Kakaire (journalist I Germany).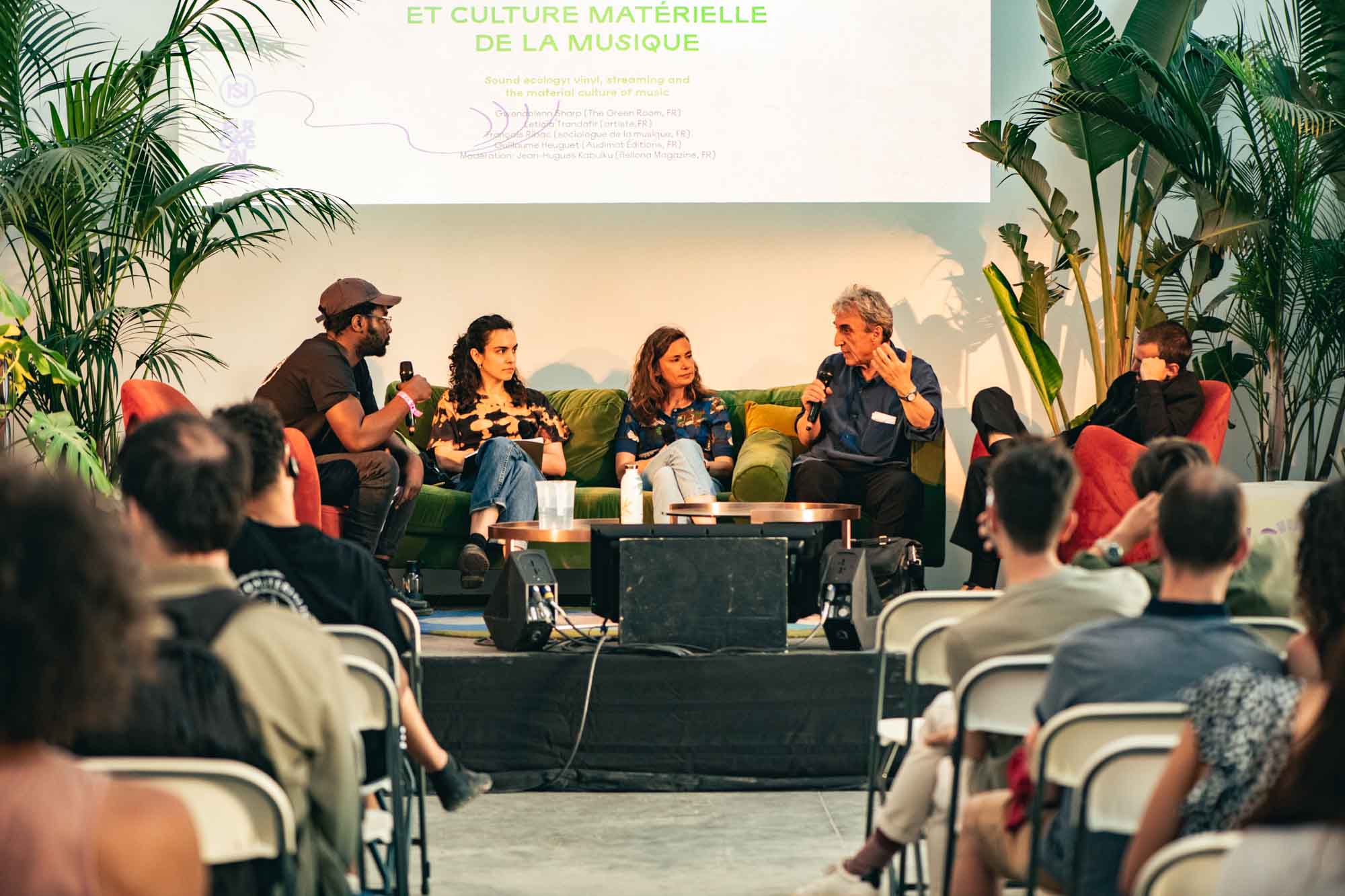 15.00—15.45 I Let's Get this Party Restarted!
Patrick Boucheron, a historian at the Collège de France, opens Nuits Sonores Lab with a special intervention on the meaning of partying in Europe. If it is legitimate to want to party, then what impact has partying had on societies throughout history? It is generally considered to serve as a tool for liberation or emancipation, and there is no shortage of examples of major festive events that have laid the grounds for or precipitated political upheaval, social change or increased cultural awareness. But just as often, the subsequent revolutions then crack down on the partygoers themselves. By way of a long-term historical analysis, we will look at the political and symbolic effectiveness of these festive communities.
With: Patrick Boucheron (historian I France)
16.45—18.00 I Space and Dance of Urgency
Liese Kingma and Bogomir Doringer, both alternative cultural actors, will present their concepts: Space and Dance of Urgency. Space of Urgency is the name of an emergent concept used to describe the current state of independent cultural spaces. It refers to the challenges underrepresented cultural communities face trying to establish and maintain spaces within disabling social, legal, and political environments, as well as the urgent and protective role cultural space has in sheltering such communities.
A Dance of Urgency is a dance that rises in times of personal and collective crises. Such a dance aims to empower individuals and groups. For a dance to happen people need space to practice it. Sometimes movement nests inside a space, and sometimes it creates new spaces
Wth: Bogomir Doringer (Dance of Urgency I Serbia) & Liese Kingma (Space of Urgency I Netherlands)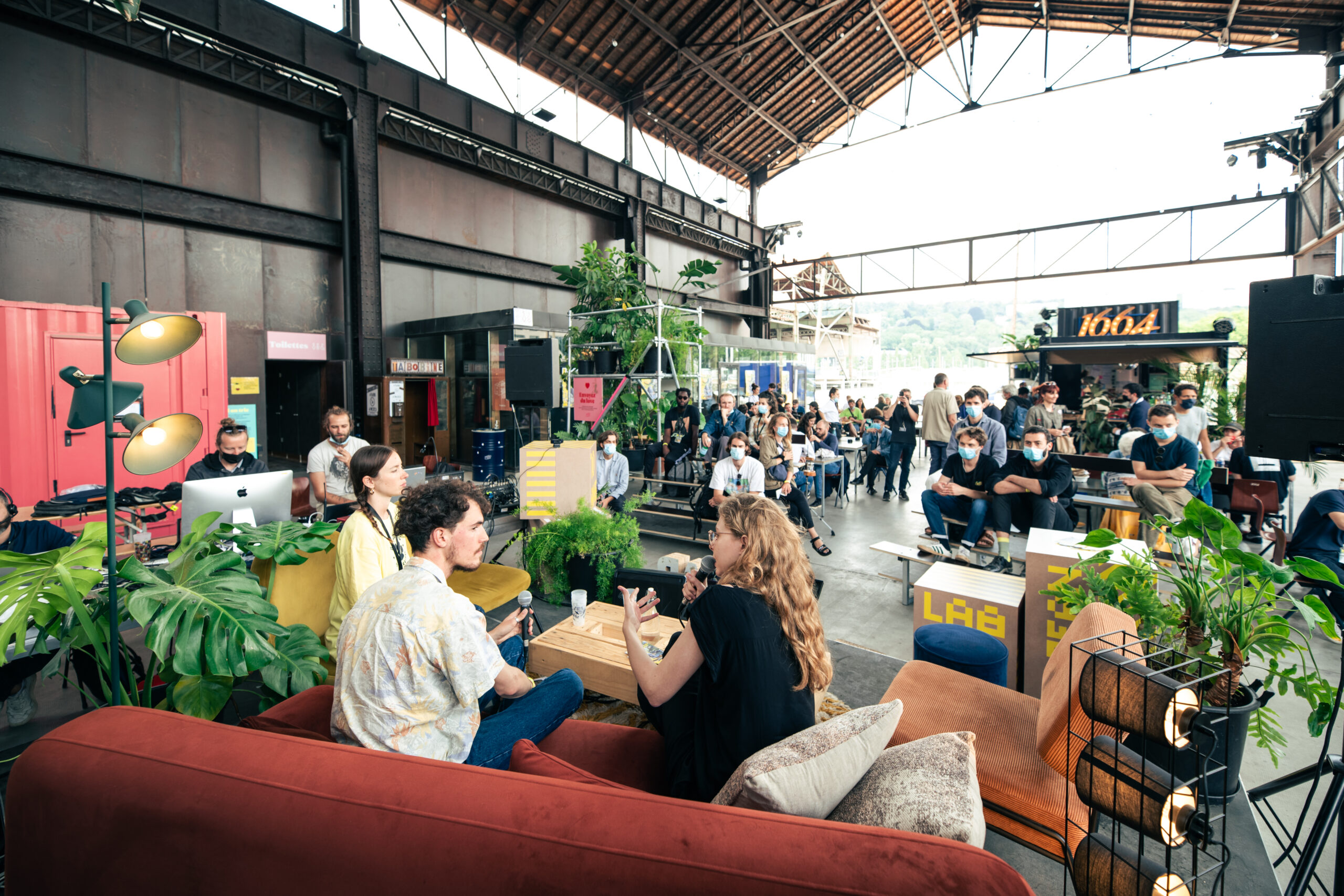 17.30—21.30 I Carte blanche to Mutant Radio
On this first day of the Nuits sonores Lab, the Tbilisi-based web radio Mutant Radio will escape from its famous wagon to broadcast 4 hours of programmes from Lyon. A takeover punctuated by two discussions centred around ecological challenges and the role of networks in the contemporary European cultural landscape.
Panel 1: Sound sustainability: How Live Music Venues are Taking on Environmental Challenges?
As the ecological crisis looms large, the question remains: what can cultural venues do to make a difference? This radio discussion will showcase concrete examples of sustainable actions that some clubs and live music venues have adopted. It will focus on sharing good practices that cultural venues are exploring to create a sustainable future, covering topics from slow-touring to energy management, without compromising any artistic integrity.
Panel 2: Shaping Tomorrow's Europe: The Role Of Cultural Networks
How do European cultural networks shape contemporary culture in Europe? What role do they play in supporting independent organizations and new generations? This panel discussion will examine how such networks foster a more diverse and inclusive cultural landscape and amplify the voices of independent artists and grassroots organizations.
Mutant Radio Listening Session
An artist from the Nuits Sonores lineup or a renowned figure from the artistic sector will share and discuss their musical influences in the Labo at Heat: an hour spent delving into record crates and mp3 collections, offering a new perspective on musical selection, fully annotated and placed in context.
More info to come.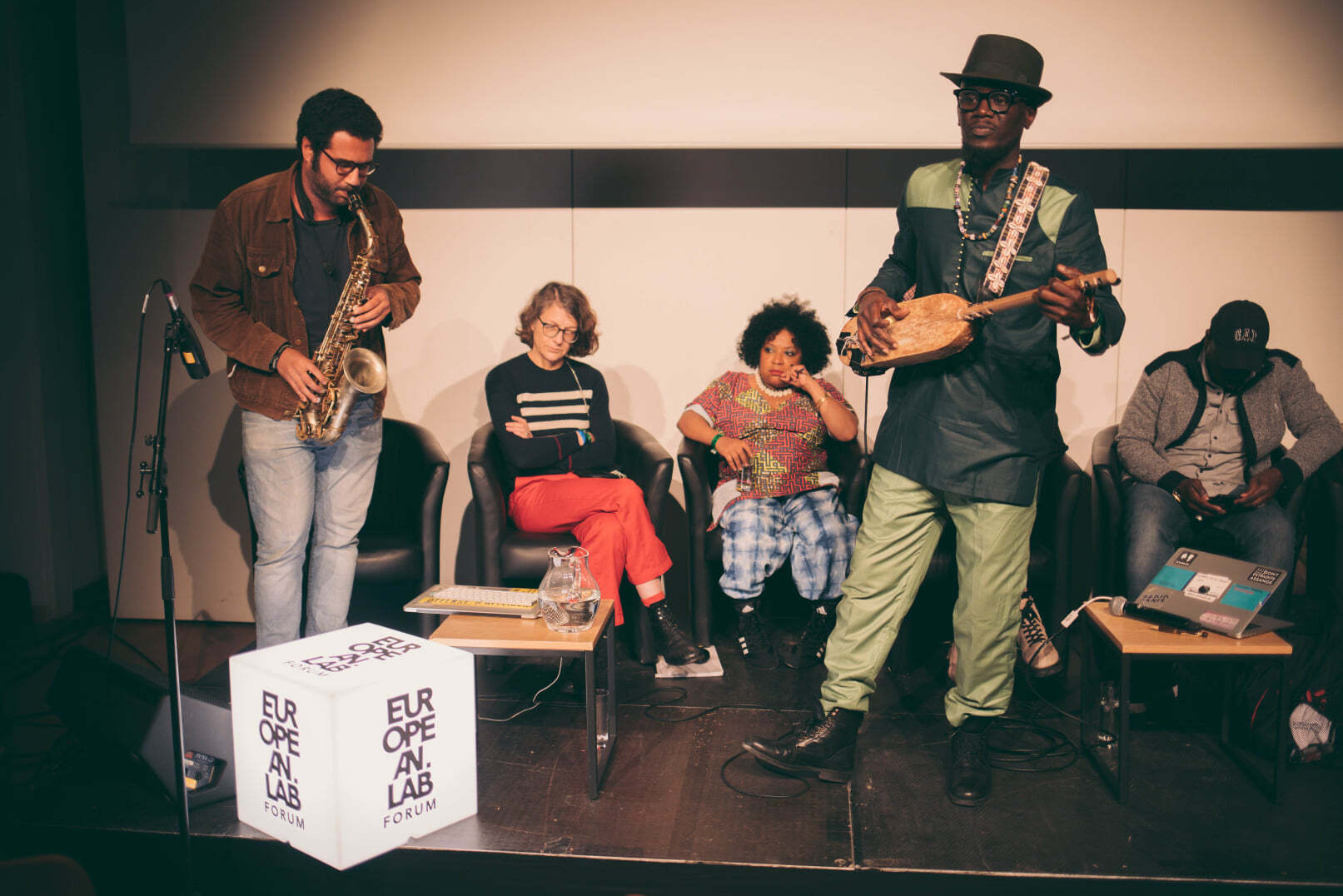 18.30—19.30 I Censored TV Show
Nuits sonores Lab and @censoredmagazine present the first ever Censored TV Show.
An artistic talk-show punctuated by poetry, sound extracts, readings and spontaneous exchanges to reflect on the political dimensions of celebration and entertainment. One hour to imagine queer, feminist, decolonial, anti-capitalist and anti-fascist possibilities for the future.
With : Marie-Julie Chalu (founder of Afropea, author and actress I France), Douce Dibondo (writer, poet and journalist I France / Congo), Claude-Emmanuelle Gajan-Maull (actress, mlodel and transgender activist I France), Lola Levent (founder of D·I·V·A· agency)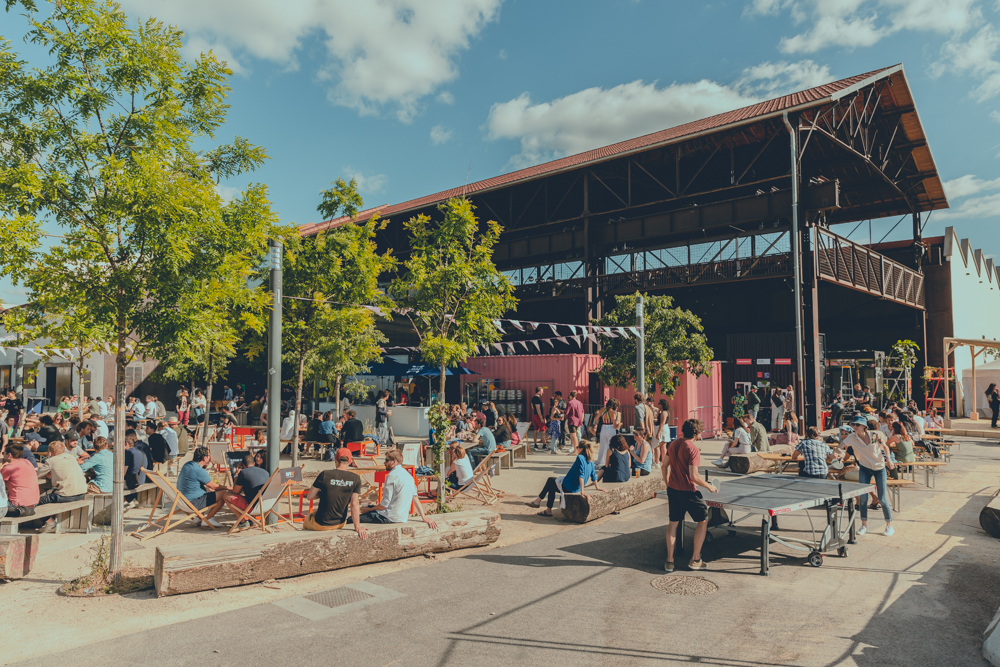 To close each day of Nuits sonores Lab, a program of dj sets will put the spotlight on the local scene and Lyon's emergence in free access at HEAT.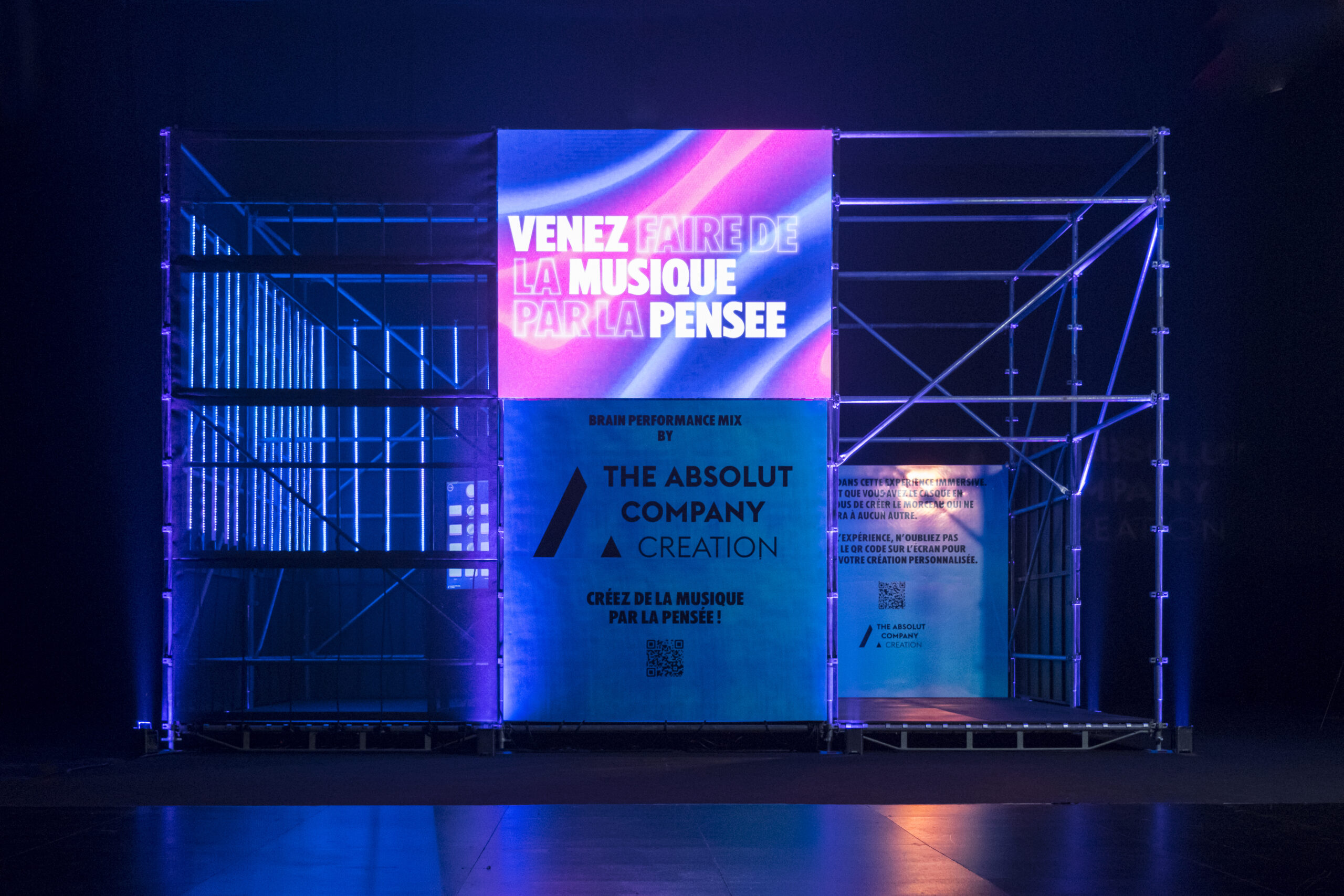 Initiated in 2020 and after 1 year of R&D, The Absolut Company Creation continues to develop its Brain Performance Mix project with the aim of inspiring change for a more positive world. The Absolut Company Creation offers a new way of conceiving music creation with the instrument of the future. For the first time, it is possible to play an instrument through its brainwaves, without having to touch it. After a French tour with DJ and producer Molécule, The Absolut Company Creation aims to put this breakthrough technology into the hands of everyone with its new experiential capsule.
Through the creation and use of a new technology, the audience of Nuits sonores will be able to discover the instrument of the future, which will be deployed for the first time at HEAT. After a few minutes of discovery, the recording begins, and everyone leaves with a piece created by his or her thoughts!