Nuits sonores Lab : Thursday
Thursday 18 May
10:30-22:00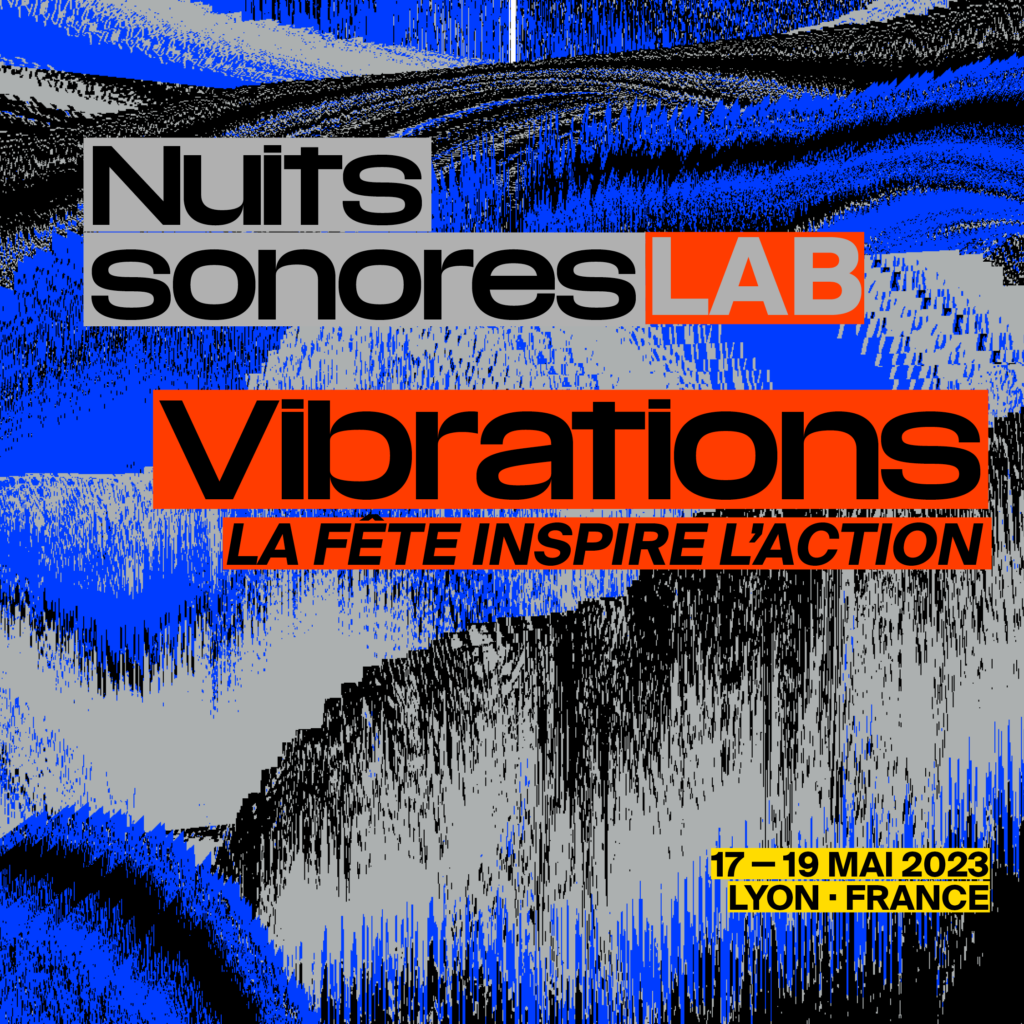 European Lab returns to Lyon, at the heart of the Nuits sonores festival, with its format Nuits sonores Lab: 3 days of meetings, panels, workshops, listening sessions, artistic performances and DJ sets during the festival in HEAT, Hôtel71 et H7. This format will give the floor to artists, activists, thinkers, journalists and actors of the independent cultural sector coming from all around Europe to echo the vibrations of our time.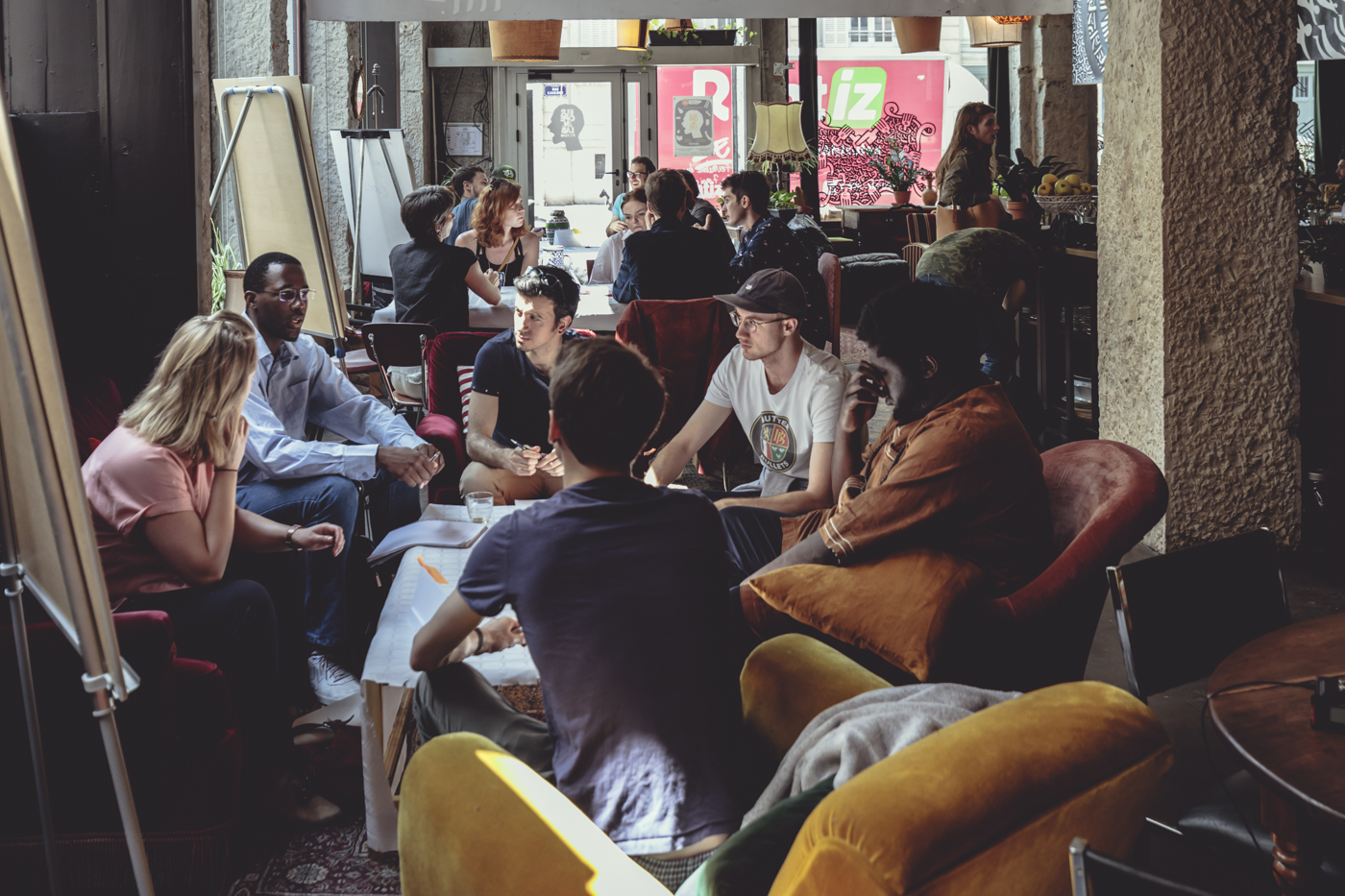 10.30—12.30 I Crowd Power: Using Dance for Renewable Energy
Have you ever been dancing in a hot crowd and wondered how much energy is being produced by the crowd? David Townsend pondered this question with his engineering team, and decided to design and build a renewable heating and cooling system called BODYHEAT at the SWG3 arts and events venue in Glasgow, which captures, stores and recycles the body heat of dancers as a source of renewable heating and cooling. This interactive workshop will discuss the renewable energy potential of crowds of dancers, exhibit the operational system in Glasgow with photos and video, and broaden the discussion to the positive impact we can all have on tackling climate change by doing the things we love.
With : David Townsend (TownRock Energy, UK)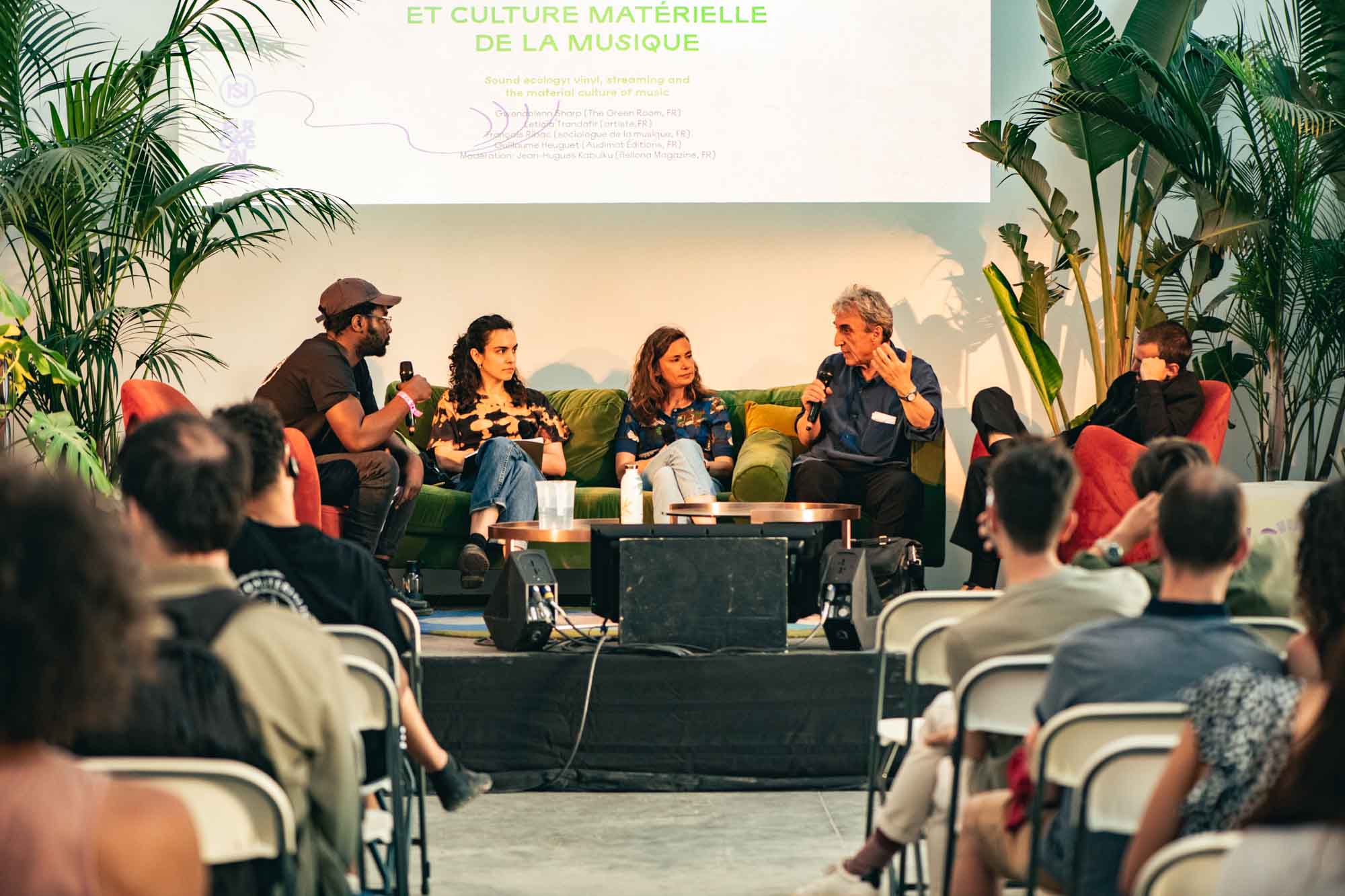 15.00—16.15 I Prescription and Algorithms, who influences our listening experiences?
Before the digital era, music magazines and record shops were the most authoritative voices when it came to music recommendations. Since the turn of the 2010s, and the rise of the algorithms developed by digital behemoths and streaming platforms, the status of the music press – and human recommendation in general – has been in constant decline. To take just one example, young rapper Lil Nas X held the number one spot in the USA for 17 weeks thanks in no small part to the power wielded by the algorithm of a famous Chinese app. Streaming services are deploying increasingly sophisticated algorithms designed to offer recommendations for songs or podcasts based on a multitude of criteria: from listening preferences to age, gender, location, and more. At the same time, other organisations are attempting to place algorithms at the service of the general public; such is the case at Radio France, where they recently implemented a public service algorithm intended to prioritise the editorial skills of their staff and the choices of users. To what extent do these algorithms really influence our listening? How can we strike a balance between human-powered editorial choices and the recommendations of algorithms? Ingenious tools to some, the death of human choice to others: the speakers will debate the role of algorithms in our listening experiences.
With : Julie Knibbe (CNM I France), Mehdi Maïzi (Journaliste, Head of Hip Hop Apple Music I France), Valentin Lecomte (Radio France I France)
15.30—16.30 I RA Exchange with Nastia
The weekly podcast RA Exchange is a series of conversations with artists, labels and cultural players shaping the electronic music landscape. This year, DJ and producer Nastia will answer journalist Christine Kakaire's questions on issues related to the Ukrainian cultural scene.
With : Nastia (DJ et productrice, Ukraine) & Christine Kakaire (Journaliste, Allemagne)
16.45—18.00 I Another Perspective on the Ukrainian Cultural Scene
Created with the artist Nastia, an iconic figure of the Ukrainian electronic scene, this exchange focuses on how alternative artistic scenes, particularly the club culture in Ukraine, have mobilized since February 24, 2022. More than a year after the start of Russia's massive invasion of the country, multiple solidarity networks continue to operate throughout Ukraine. The youth have found ways to keep dancing, clubs continue to operate, community radios continue to broadcast music from local DJs, and artists continue to create. This situation demonstrates the strength of a people, their courage and positivity despite adversity. By showing how many actors in Ukrainian society are taking part in the current war effort, this discussion aims to understand how a Ukrainian collective imagination is shaped, motivated by the refusal of any form of fatalism.
With : Nastia (DJ et productrice I Ukraine)
17.00—19.00 I International Career Development, Management, and Empowerment
On the occasion of the 20th anniversary of Nuits sonores festival, the Adami is supporting French female artists by offering them a workshop focusing on international career development, management, and empowerment.
With : Béatrice Bonnefoi (manager and editor I France), Jennifer Cardini (DJ et producer I France), Peggy Szkudlarek (agent and showrunner I France) & Georgia Taglietti (ICNAC I Italie)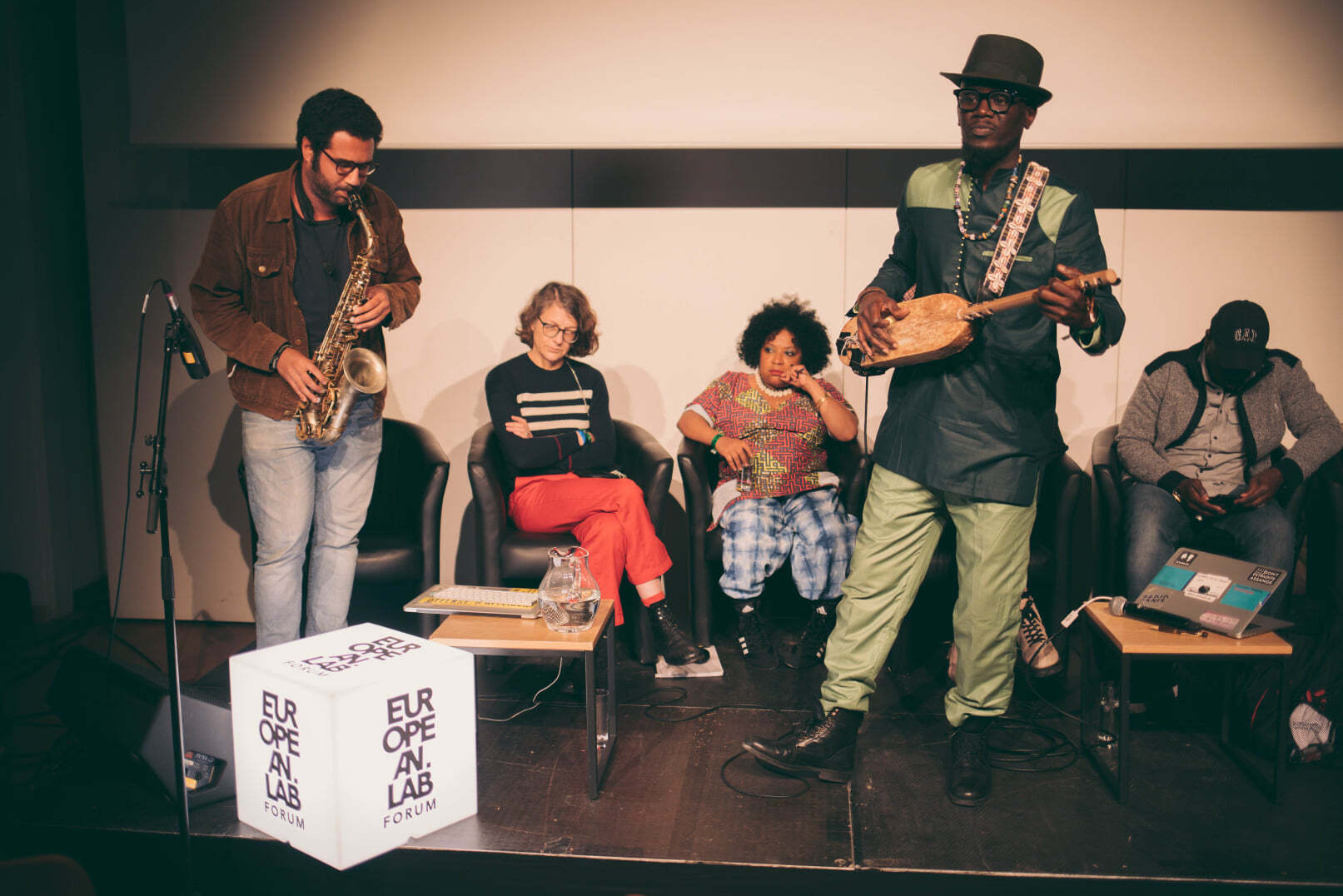 18.30—19.30 I Carte Blanche to Standard Deviation
In this panel, the team from the Ukrainian label Standard Deviation will discuss the issue of the integration of Ukrainian artists, and other artists of migrant background, into the new scenes in countries and cities where they were forced to relocate. In the last year, they have observed that despite all the good intentions and support from the international community, many of the relocated Ukrainian DJs, producers, etc. have ended up in a bubble of their own, often performing mostly at Ukrainian-organized events and for Ukrainian audiences. The discussion will also put the spotlight on how to support artists who have remained in Ukraine by need or by choice.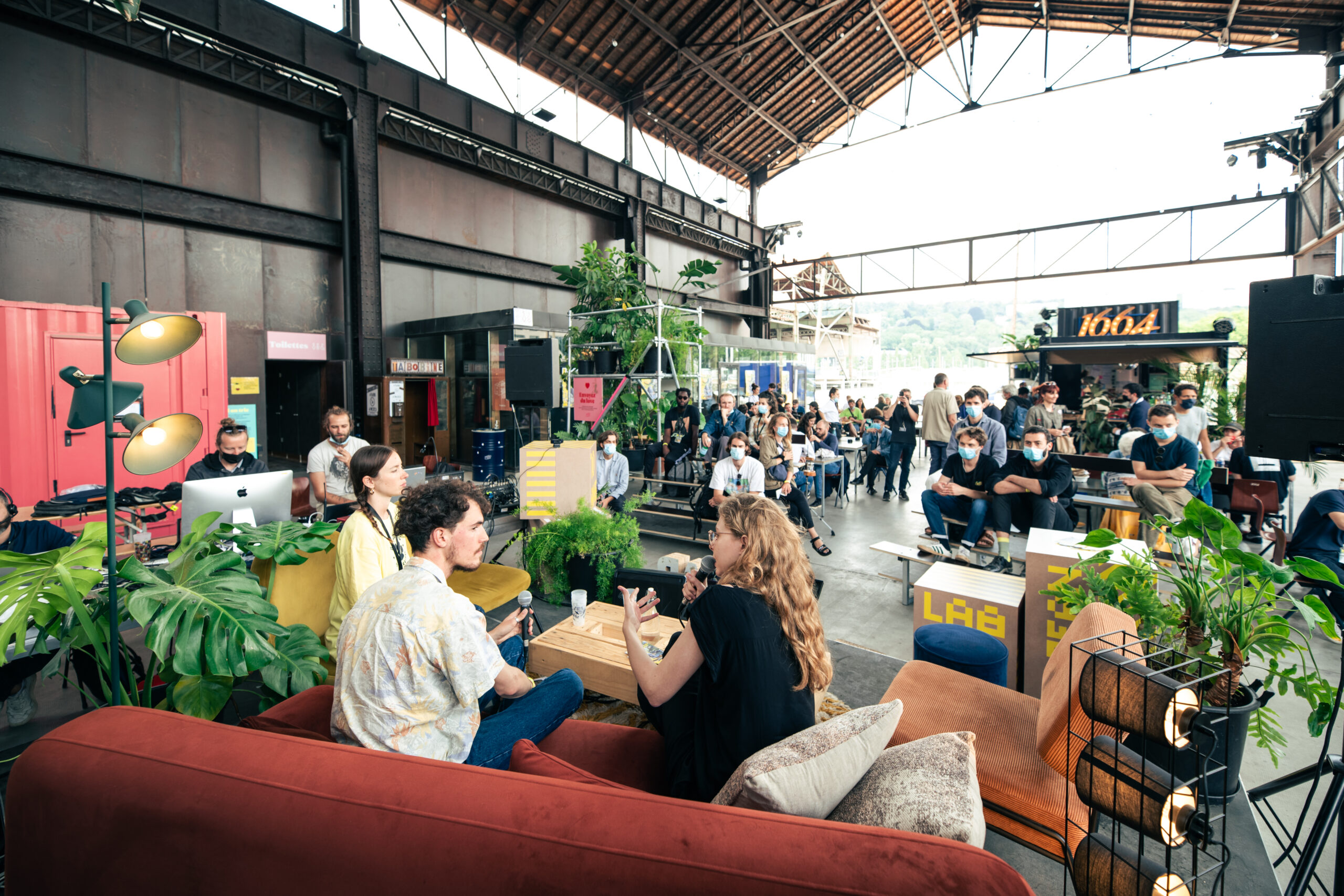 13.00—15.00 I Carte blanche to Radio Béguin
The Lyon Scene: State of Play  
Lyon boasts a vibrant electronic scene that has a significant influence on the city's cultural life. However, many clubs and concert halls – above all those in the city centre – are still not well suited to electronic music and can be subject to certain restrictions, thereby hindering the development of artists, particularly up-and-coming acts. This debate will reflect on the issues facing electronic music venues, both in the local area and around Europe, and the crucial role they play in driving musical diversity and cultural vitality in urban centres. How can we innovate and support the next generation without offering spaces for them to express themselves? How can we bring the local electronic scene closer together?
17.30—21.30 I Carte blanche to 20ft radio
The Ukrainian webradio 20ft Radio will programme Radio Lab for 4 hours of discussions between Kyiv and Lyon. Two listening sessions will be offered with, on the one hand, the Ukrainian artist Katarina Gryvul who interacts between the digital and the analogical, the authentic and the virtual, and on the other hand, Stakhan (Everybody Trance) whose music from Lyon will be broadcasted in Kyiv.
Listening-session 1 with Stakhan

Listening-session 2 with Kataryna Gryvul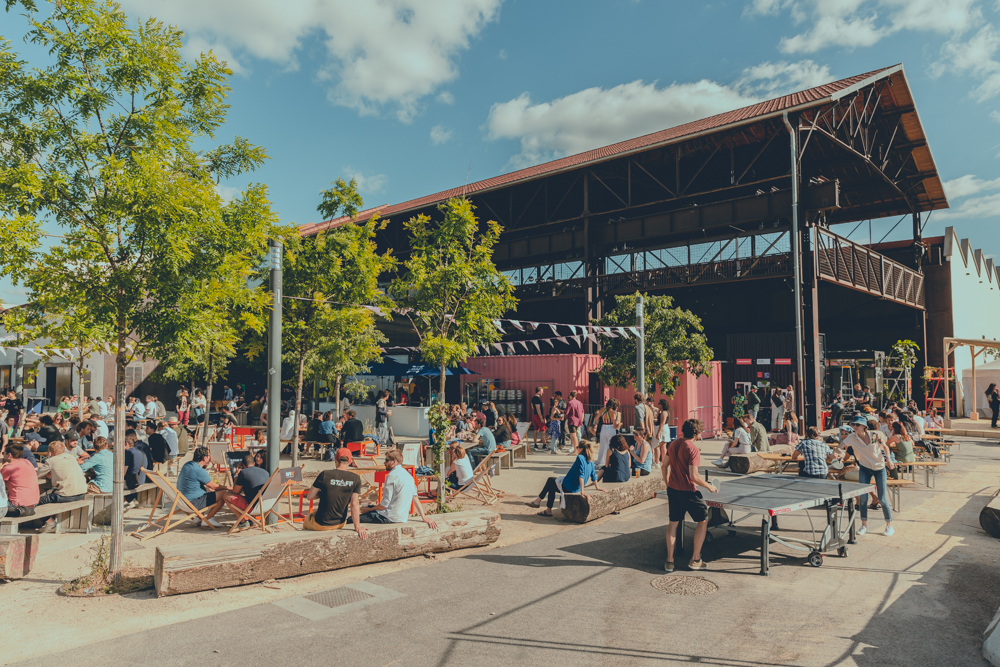 To close each day of Nuits sonores Lab, a program of DJ-sets will put the spotlight on the local scene and Lyon's emergence in free access at HEAT.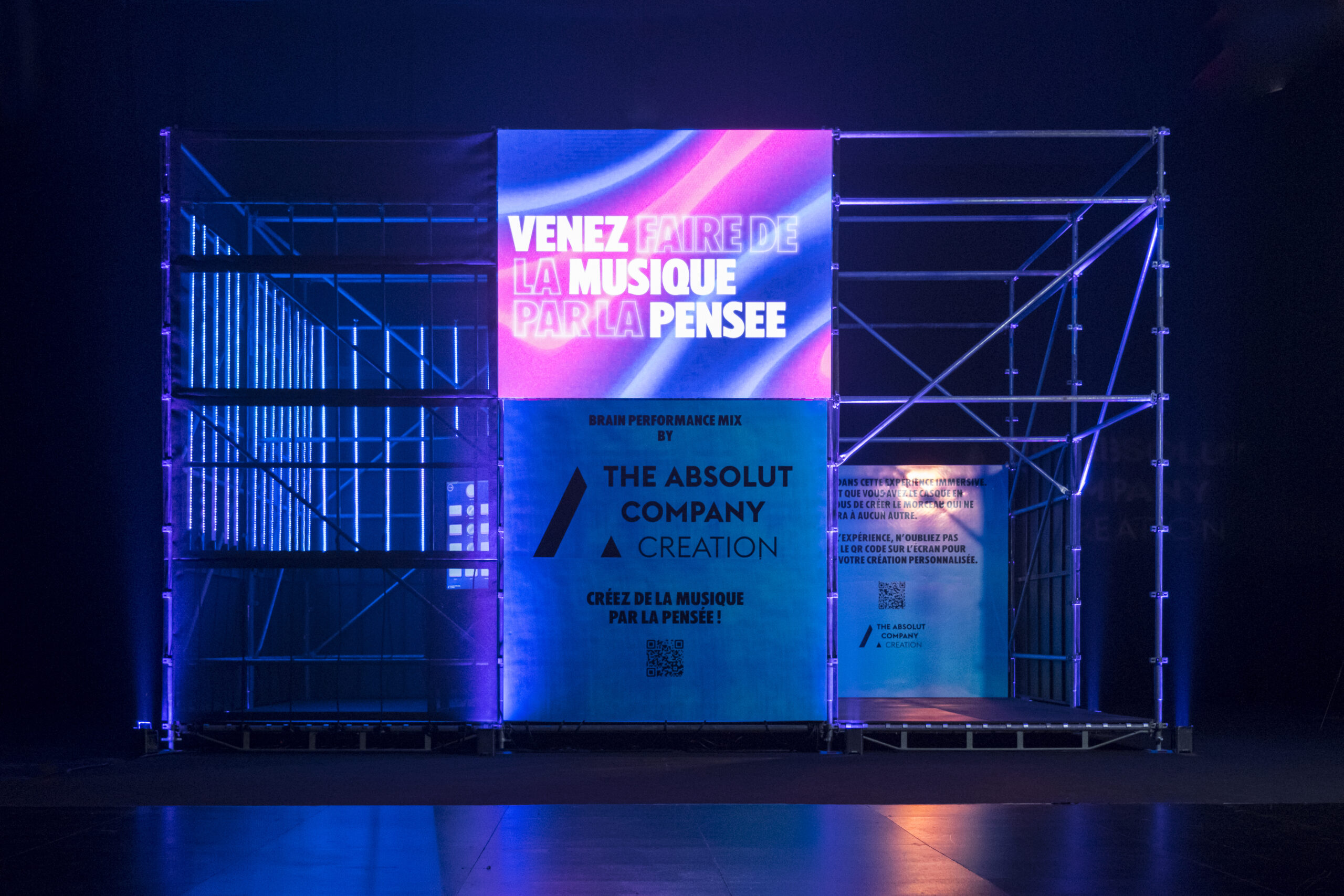 Initiée en 2020 et après 1 an de R&D, The Absolut Company Creation continue de développer son projet Brain Performance Mix et offre une nouvelle manière de concevoir la création musicale avec l'instrument du futur.
Pour la première fois, il est possible de jouer d'un instrument sans le toucher, grâce à ses ondes cérébrales.
Après une tournée française aux côtés du DJ et producteur Molécule, The Absolut Company Creation a l'ambition de placer cette technologie rupturiste entre les mains de tous avec sa nouvelle capsule expérientielle.
A travers la création et l'usage d'une nouvelle technologie, le public des Nuits Sonores va pouvoir découvrir l'instrument de demain qui sera déployé pour la première fois en festival au Heat.
Après quelques minutes de découverte, l'enregistrement commence, et chacun repart avec un morceau créé par sa pensée.. A vous de jouer !