Nuits sonores Lab : Friday
Friday 19 May
10:30-22:00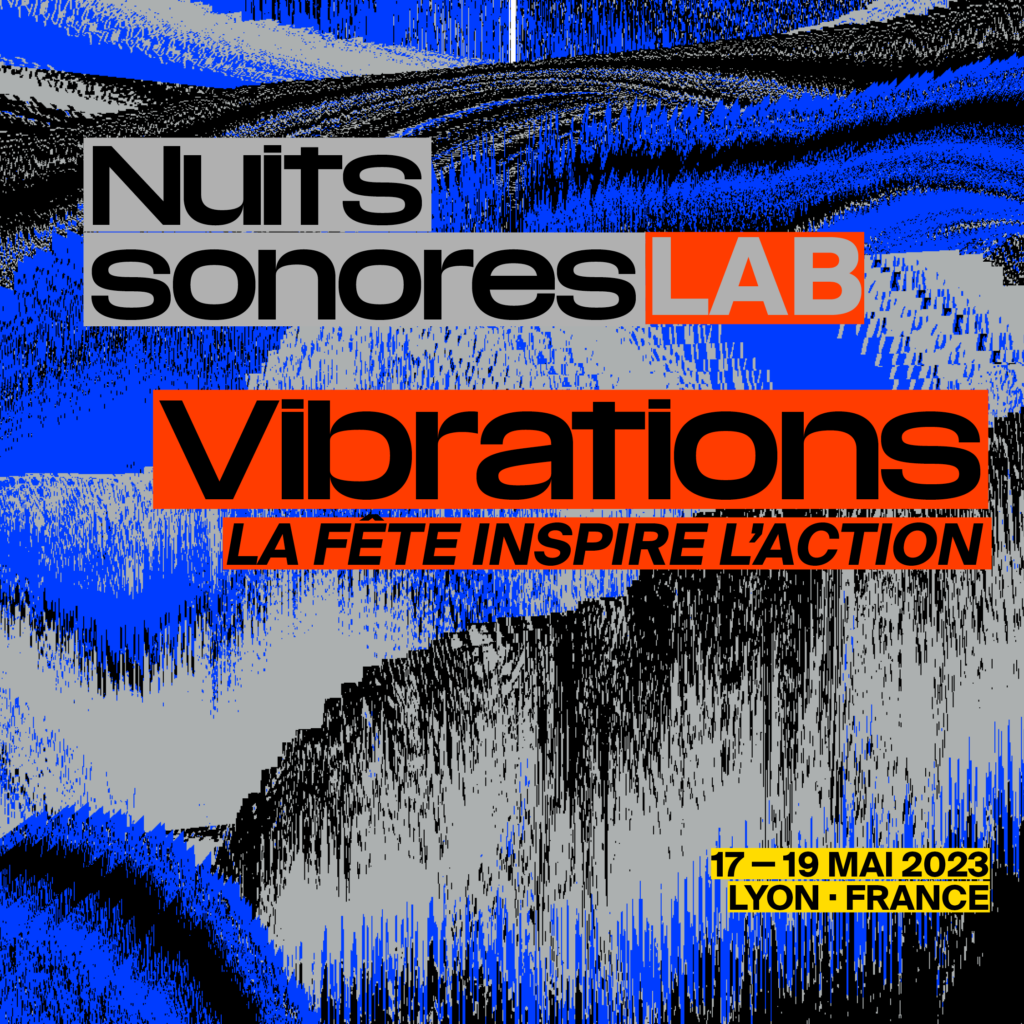 European Lab returns to Lyon, at the heart of the Nuits sonores festival, with its format Nuits sonores Lab: 3 days of meetings, panels, workshops, listening sessions, artistic performances and DJ sets during the festival in HEAT, Hôtel71 et H7. This format will give the floor to artists, activists, thinkers, journalists and actors of the independent cultural sector coming from all around Europe to echo the vibrations of our time.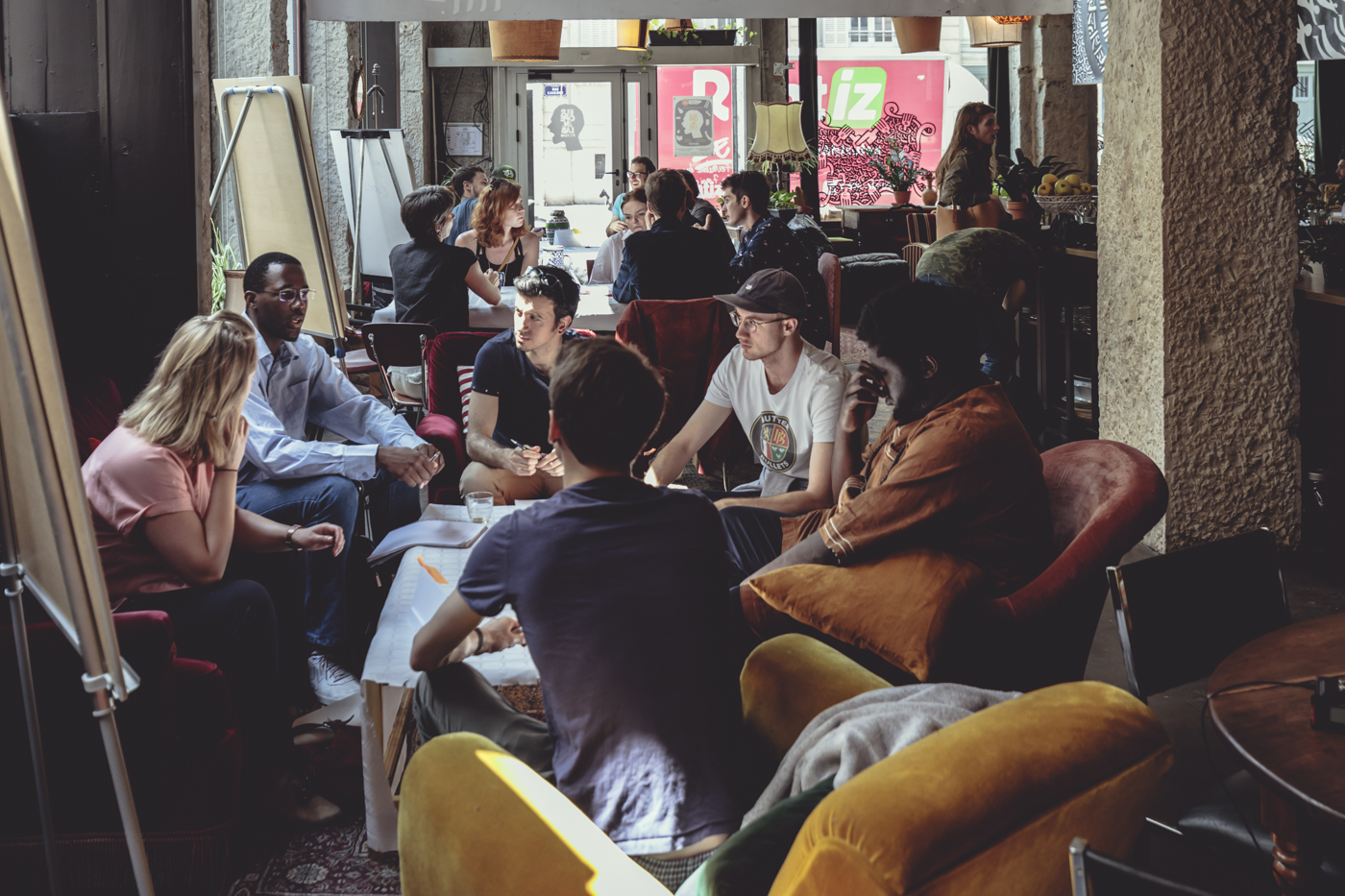 10.30—12.30 I Building an Eco-responsible Soundsystem
How to get the most people dancing with the least amount of energy used? This is the question that the engineers of Pikip Solar Speakers asked themselves, in order to build a solar and mobile soundsystem with a high acoustic pressure. Or how to reinvent the loudspeaker, by mixing electro-acoustic common sense, energy autonomy and object design. In this workshop, participants will learn the techniques to build an eco-responsible soundsystem, from design to transport and power systems.
With : Jean Paul Deniaud (Pioche!, France) & Julien Feuillet (PIKIP SOLAR SPEAKERS, France)
10.30—12.30 I Building your Own Community Radio (Refuge Worldwide)
The co-founders of Refuge Worldwide, a radio station and educational platform based in Berlin, will discuss how to set up a radio station, what it means to make radio in 2023, what the day-to-day operations look like and some of the challenges you might face. Expect an interactive workshop session with a strong focus on building a community around your project.
Avec : Richard Akingbehin (Refuge Worldwide I Allemagne) & George Patrick (Refuge Worldwide I Allemagne)
10.30—12.30 I Apprendre à faire du field recording avec Shouka
Are you a fan of ambient music or sampling? From sampling real sounds to capturing background noise, using recorders, knowing your equipment and understanding the mechanics of sound, this workshop will introduce you to the techniques and culture of field recording.
Avec : Shouka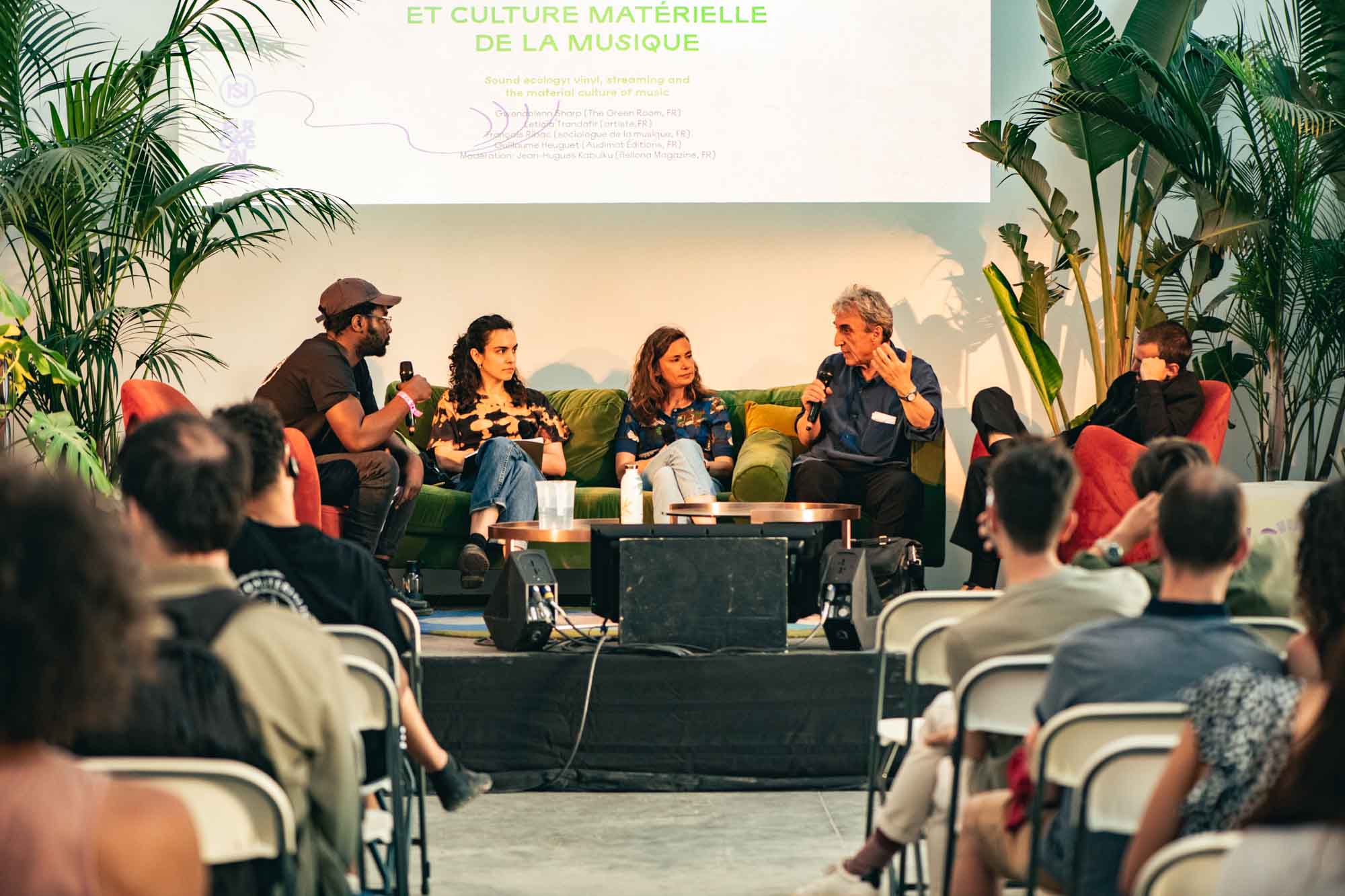 15.00—16.15 I Impact(s) and Future of Independent Music Journalism
Electronic music has long relied on independent journalism to document and contextualize its history. While the mainstream media has for decades latched on to the most outlandish aspects of the culture, amplifying tales of wild youth and unchecked debauchery, independent outlets have generally taken a more nuanced approach, evaluating the genre on its own terms and seeking out its place in the larger sociopolitical narrative. Driven largely by passion, that effort has rarely been a highly profitable endeavor, and given the tumultuous state of contemporary media, it's become harder than ever for independent outlets to stay afloat. Amidst that instability, questions have arisen about the continued value of independent cultural journalism, particularly in a time when social media has opened up discussions to a litany of new voices and the wider culture has become oversaturated with content offerings. What exactly does independent media bring to cultural discourse, and how is independent even defined now that electronic music has blossomed into a global, multibillion-euro industry? Do the efforts of independent media outlets to platform particular narratives, artists, communities and viewpoints have a real-world impact?
With : Rachel Grace Almeida (Crack Magazine I Royaume-Uni), Joel Penney (Sociologue des médias I États-Unis), KWAME SAFO (Mixmag Blackout I Royaume-Uni), TANYA VOYTKO (Journaliste I Ukraine) & SHAWN REYNALDO (First Floor I Espagne / États-Unis)
16.45—18.00 I Post-colonial Narratives: the New Voices of Cultural Independence
The colonial legacies of the European continent compel it to examine the cultural domination it has exerted on the world. Few cultural scenes seek to deconstruct the persistent colonial representations in today's media and cultural industries, despite their shaping of our perspectives and ways of life. The war waged by Russia against Ukraine has reignited discussions on the decolonization of culture in Eastern Europe. Meanwhile, in the West, Portugal faces a resurgence of debates on the subject, including the toppling of statues and discussions. In Lisbon, Canal180 led a workshop on this theme in October 2022 as part of the European network Reset!, bringing together several actors from the independent scene to discuss and propose solutions for rethinking how the cultural sector responds to this challenge. These exchanges invite us to also reinvent our relationship with the rest of the world, to build more virtuous and respectful cultural relationships with others.
In partnership with Canal180.
Avec : Mariana Berezovska (Borshch Magazine I Ukraine), Jesualdo Lopes (The Blacker The Berry Project I Portugal), Joana Seguro (Canal180 I Portugal) & Christine Kakaire (Journaliste I Allemagne)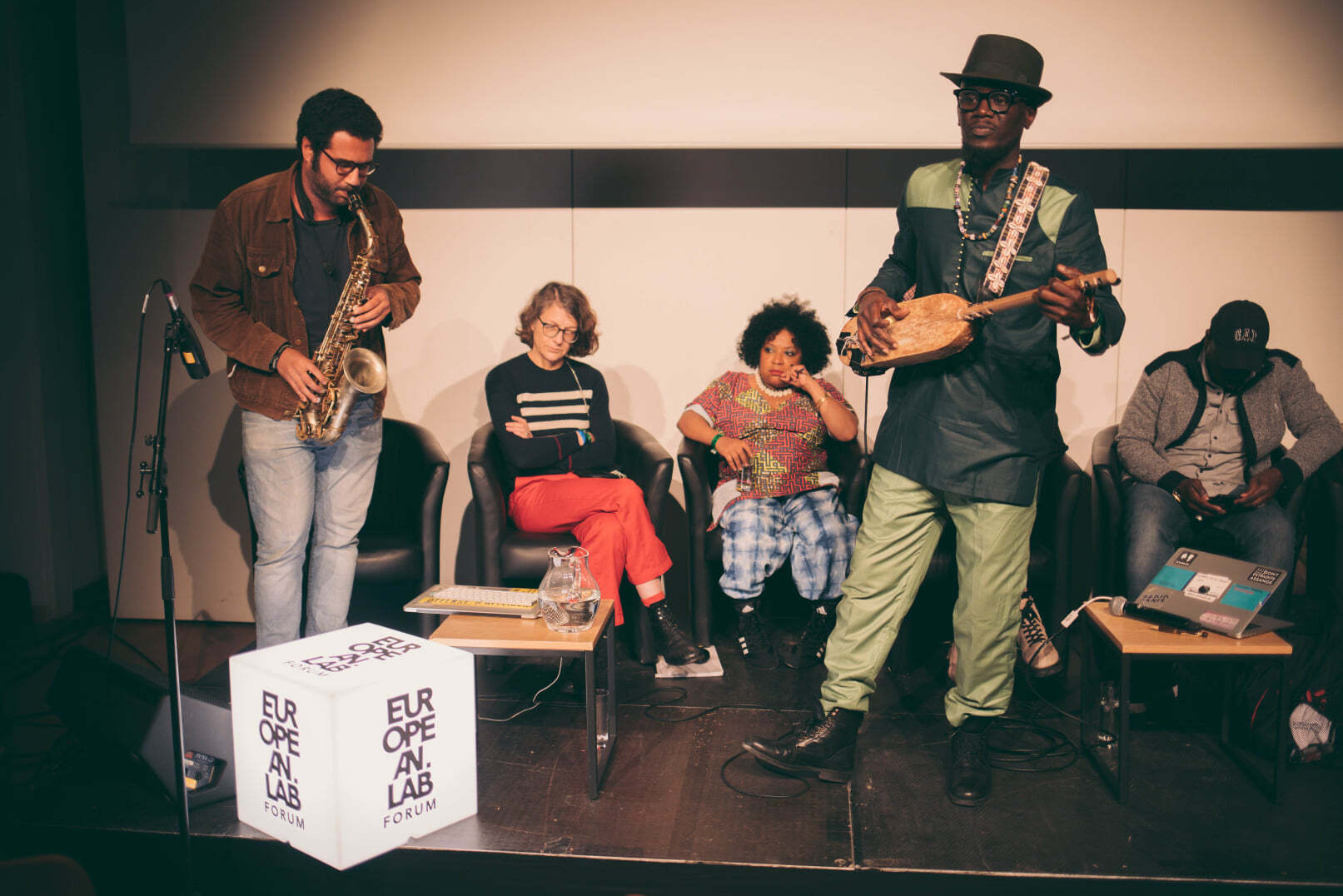 18.30—19.30 I Regional Sound Heritage and Electronic music
From Morocco to Isère, there is an abundance of traditional sound heritage, often originating at the grassroots level. By showcasing the oral practice of ancient songs, whose authors and performers are often unknown, we are able to revive regional languages that have been forgotten or erased by colonialism, centralisation or cultural standardisation. For example, singer Widad Mjamid is interested in Aïta (a Moroccan word meaning cry, appeal or lament), a traditional and poetic form of song mostly performed by women. Deena Abdelwahed, a Tunisian DJ and electronic music producer, explores Arab music in all its diversity, influenced as much by club music as by today's experimental scene. At the same time, in the Rhône-Alpes region, the work of the Centre des Musiques Traditionnelles Rhône-Alpes (CMTRA) aims to recognise and disseminate immigrant music and oral culture. These are the practices that will be presented to us by Loup Uberto, a multitalented musician who works to promote regional sound heritage in Isère, and film-maker Priscilla Telmon (Petites Planètes, Territoires). By reappropriating these traditional practices, artists are fighting back against cultural appropriation and claiming the roots and plural identities of the sound heritage of their homelands.
With : Deena Abdelwahed (DJ and activist, Tunisia)n Widad Mjama (Shouka, Marocco), Loup Uberto (Artist, France), Priscilla Telmon (Cinéaste, artist I France) & Lama Kabbanji (IRD, France)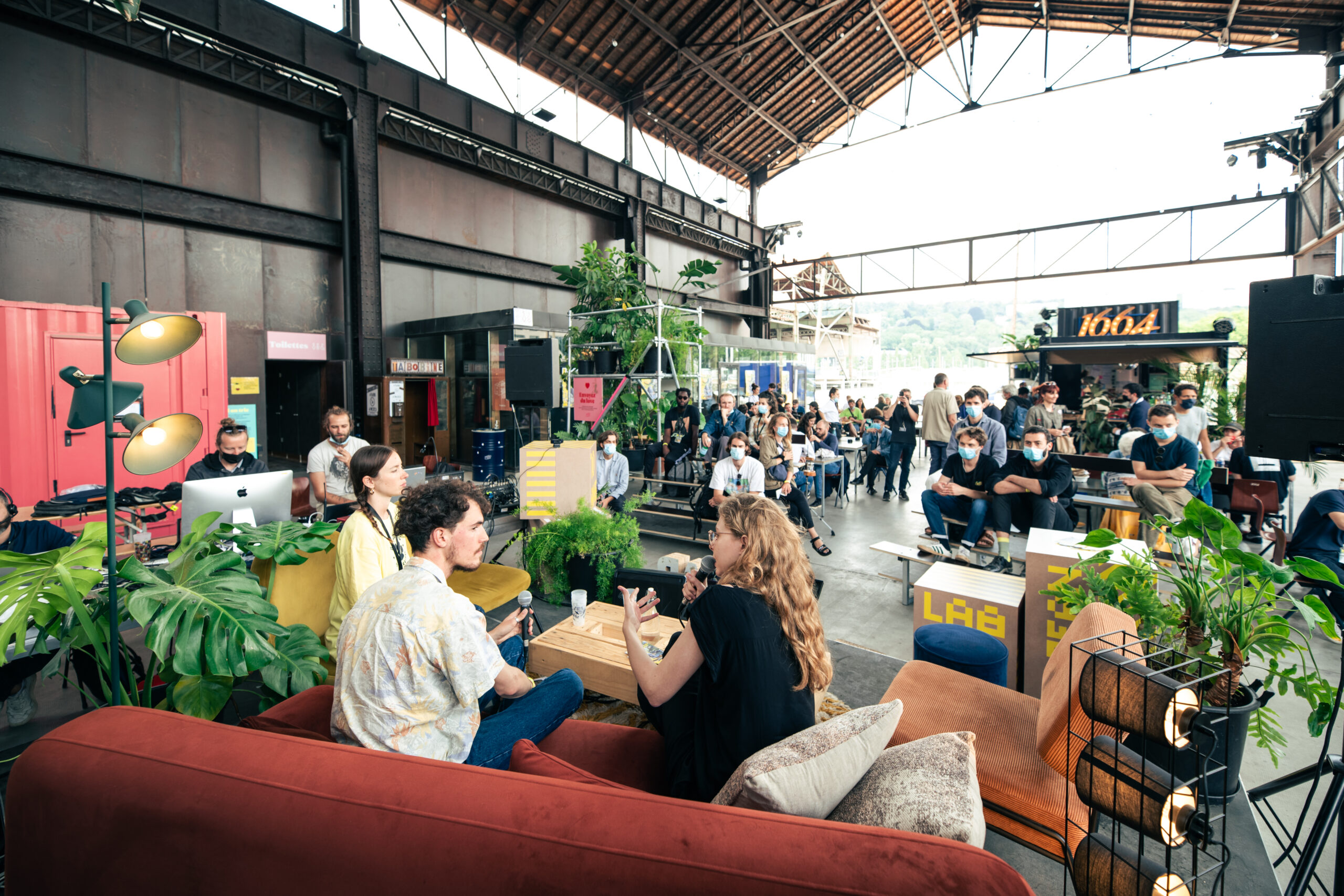 13.00—15.00 I Carte blanche to Radio Béguin
Talk: Electronic music and cultural appropriation: creation without exploitation
Cultural appropriation is a controversial concept, associated with a lack of respect for so-called "minority" cultures and synonymous with humiliation, exploitation and provocation. Electronic music is an inherently hybrid art form that is bursting with influences drawn from cultures around the world. Increasingly, people are speaking out against cultural appropriation at a time when cultures and traditions are being mined to generate profits, while their creators are denied appropriate forms of recognition and compensation. How can we avoid the pitfalls of cultural appropriation and place the correct value on musical heritage? What is the difference between appropriation and appreciation? What action can we take to ensure that the music industry represents different cultures in a respectful and fair way?
17.30—21.30 I Carte blanche to Refuge Worldwide
For this last day of Nuits sonores Lab, the Berlin-based webradio Refuge Worldwide is taking over Radio Lab! 4 hours of exchanges, debates and discussions connected to the major issues that cross the contemporary artistic scene, from the role of webradios in the current cultural ecosystem to the highlighting of artists forgotten in the history of music. 
Listening session with Tzusing (DJ –producteur I Chine)
Listening session: "Unsung Heroes" with Funk Butcher 
Talk: Electronic Music as a Language of Resistance
Refuge Worldwide's co-founder Richard Akingbehin discusses electronic music's relationship to resistance and activism with journalists Mariana Berezovska and Rachel Almeida. They will each share a favorite piece of electronic protest music and discuss the numerous complex issues surrounding the topic. For example: do DJs have an obligation to be politically engaged? Are dance floors becoming too escapist to be a suitable space for activism? Are community hubs, like radio stations, replacing the dance floor as the centre of electronic music's resistance?
Talk : Webradios, witnesses of our scenes

They are springing up all over Europe, shaping local scenes as much as they crystallize their dynamism: in a few years, web radio stations have established themselves as essential media for the musical landscape of different cities.
This talk aims to share the good practices of webradios, such as Refuge Worldwide or Radio béguin, to better understand their functioning and to build bridges between these media scattered all over the continent but also part of the same independent media community.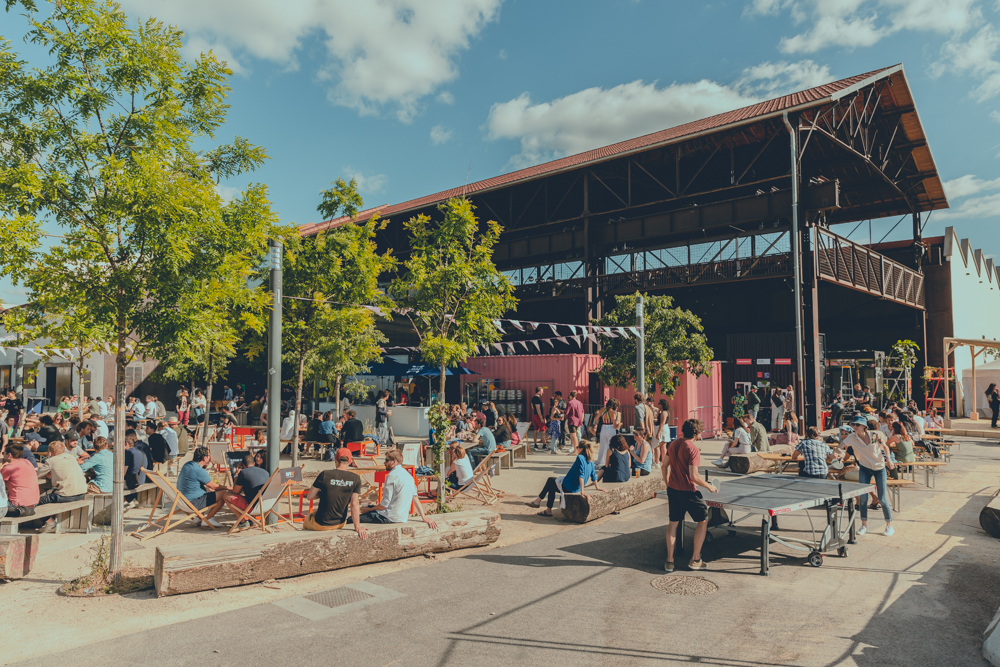 To close each day of Nuits sonores Lab, a program of DJ-sets will put the spotlight on the local scene and Lyon's emergence in free access at HEAT.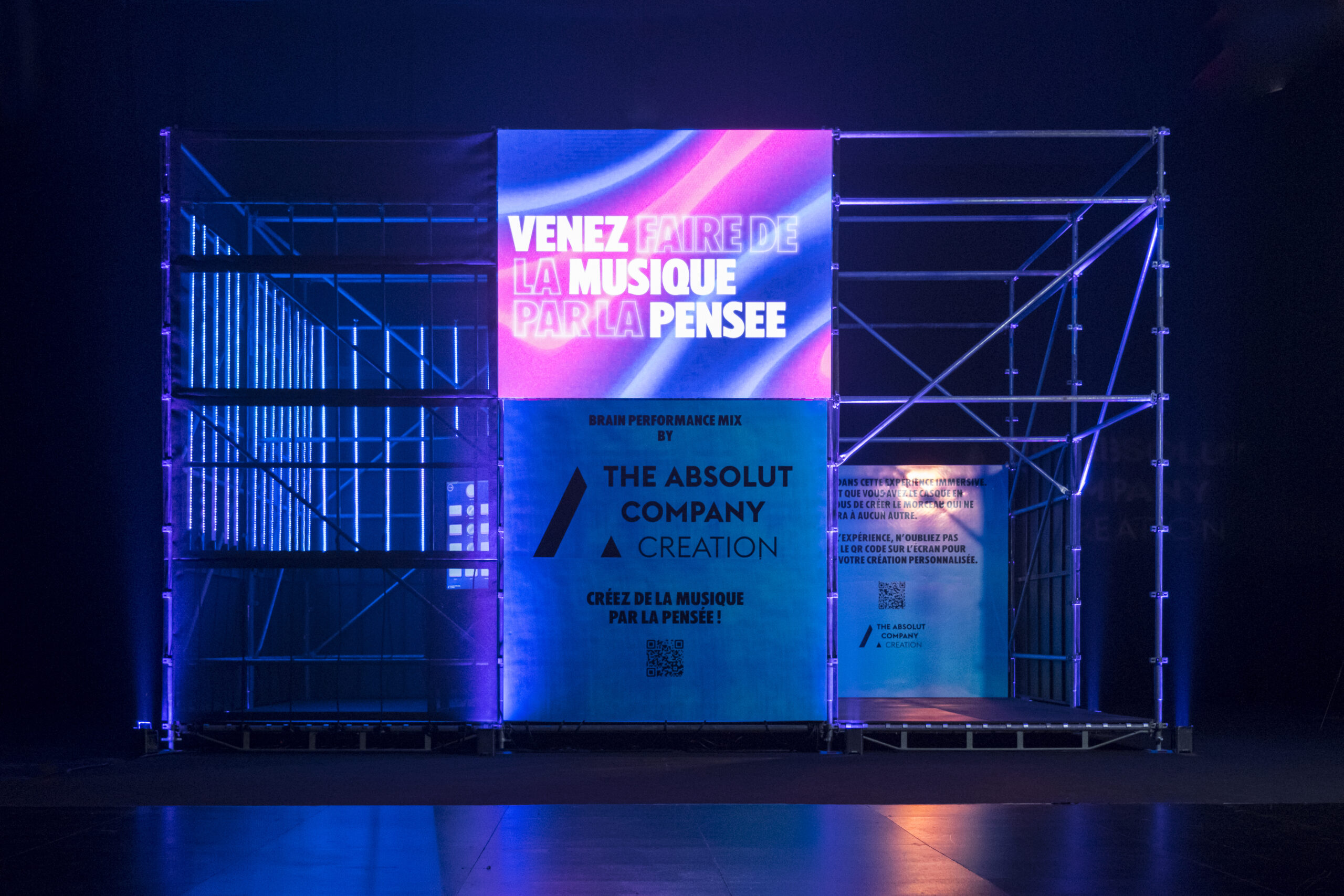 Initiated in 2020 and after 1 year of R&D, The Absolut Company Creation continues to develop its Brain Performance Mix project with the aim of inspiring change for a more positive world. The Absolut Company Creation offers a new way of conceiving music creation with the instrument of the future. For the first time, it is possible to play an instrument through its brainwaves, without having to touch it. After a French tour with DJ and producer Molécule, The Absolut Company Creation aims to put this breakthrough technology into the hands of everyone with its new experiential capsule.
Through the creation and use of a new technology, the audience of Nuits sonores will be able to discover the instrument of the future, which will be deployed for the first time at HEAT. After a few minutes of discovery, the recording begins, and everyone leaves with a piece created by his or her thoughts!