34 € plein tarif
29 € tarif réduit
Wednesday 25 May
17.00—00.00
En 2022, Nuits sonores renforce sa programmation et son ancrage diurnes en s'installant quatre grandes journées durant, sur le site industriel des Anciennes usines Fagor-Brandt, devenu, depuis 2017, le lieu phare du festival. Ces quatre Days seront l'occasion de repenser une nouvelle fois l'implantation du site, de réinventer des parcours autour de trois scènes aux identités marquées : concert et live pour la principale, performances hybrides et vidéo à 360° pour une autre, et enfin un soundsystem en guise de dancefloor urbain.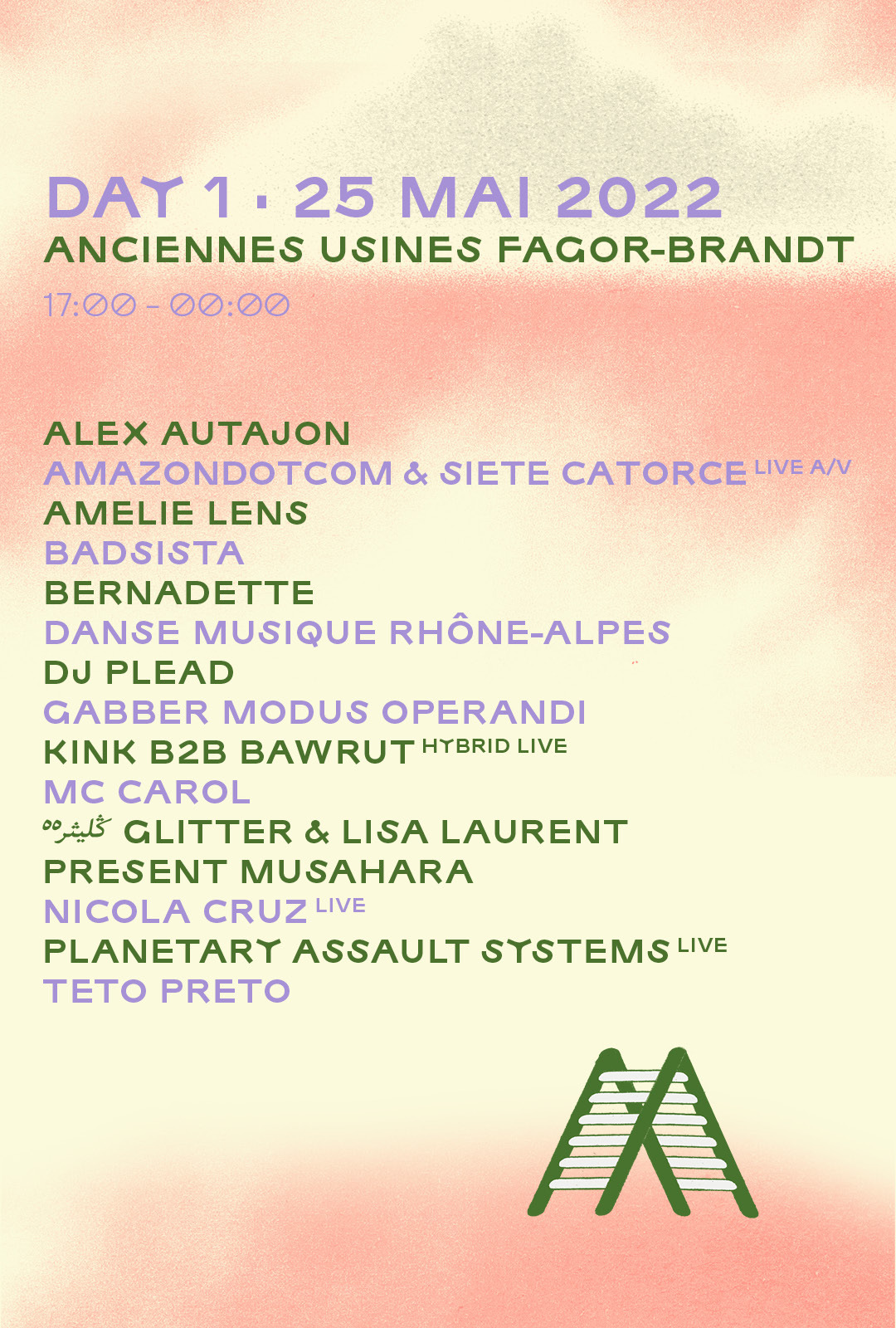 A day of radical departures and influences from South America and Indonesia: the intense techno of Amélie Lens will rub shoulders with the soaring live sound of Ecuadorian artist Nicola Cruz, while the new Brazilian LGBTQIA+ scene blending baile funk, vocals and techno will be represented by Brazilian singer and composer MC Carol and by Teto Preto, a code-defying organic electronic
quintet.
The day will also see the return of Bulgarian artist KiNk, an old friend of the festival who will unveil a hybrid live set in the company of Bawrut, and a more local flavour in the form of three acts from the Rhône-Alpes region: Alex Autajon, Bernadette and Danse Musique Rhône-Alpes. To top it all off, Indonesian gabber and techno sensations Gabber Modus Operandi will bring the day to a close.