Closing Day
Sunday 21 May
16.00—00.00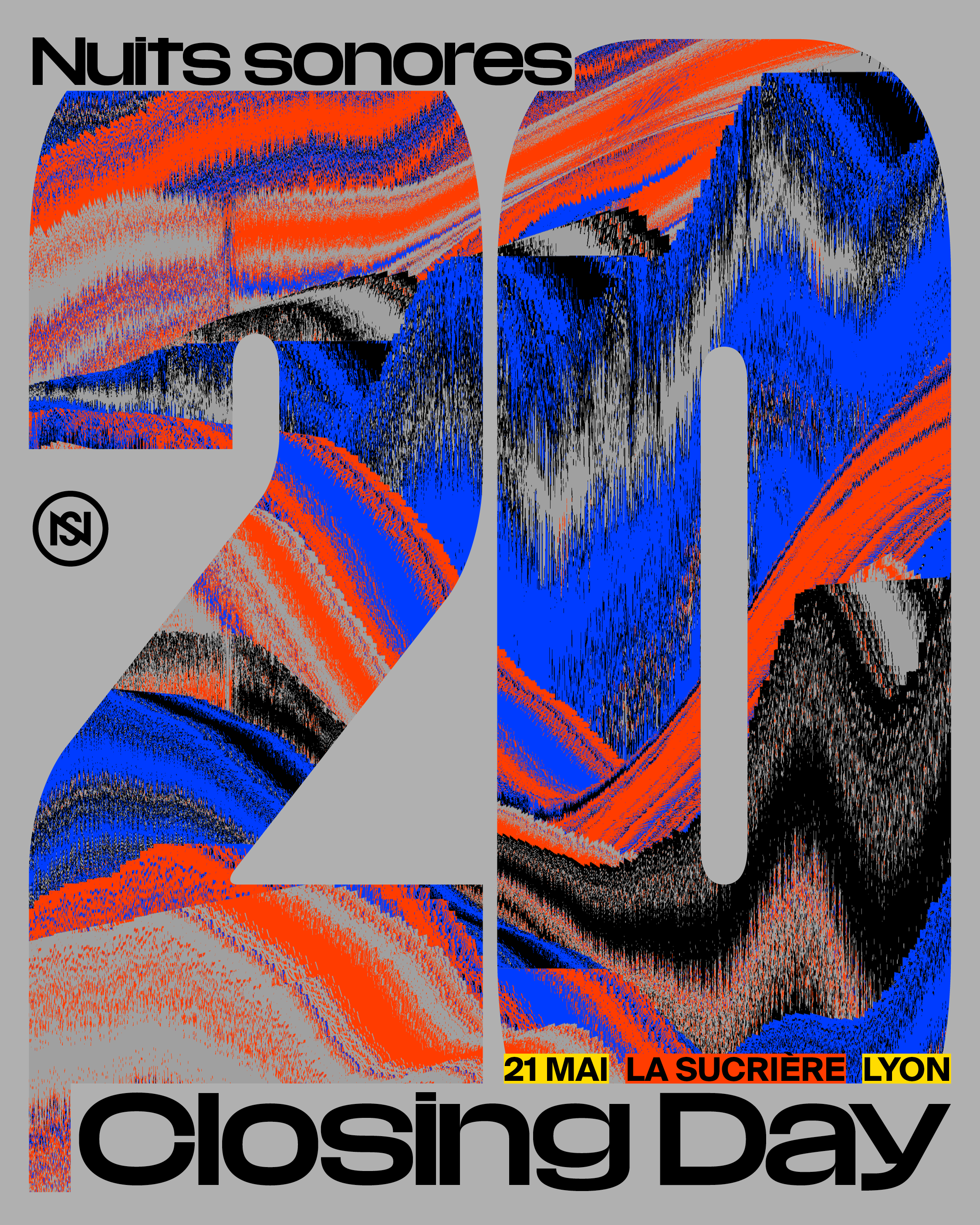 Who else but him to bring this anniversary edition to an end? A loyal friend of Nuits sonores, record holder for the number of appearances at the festival, creator of unparalleled music anthems, architect of iconic moments that are engraved in our memories: we are extremely excited to announce that we're handing the keys to our Closing Day to Laurent Garnier.
On the programme? Four stages, Laurent Garnier + surprise guests, and as many surprises for a last Sunday of celebration to end this 20th edition with style.
Updated on 14/04/2023: For health reasons, Laurent Garnier has to cancel all his upcoming gigs until the end of summer 2023, and is therefore unable to play at the Closing Day of Nuits sonores: 20 ans. The event is nevertheless going ahead, with its 8 hours of music, its 4 stages, and its secret program of 20 artists and many unreleased b2b!