A night with Lala &ce
29 € plein tarif
24 € tarif réduit
Wednesday 25 May
23:00 - 05:00
Nuits sonores reconnecte avec l'un des marqueurs forts de son identité, et invite 4 artistes exceptionnel·les à co-programmer le programme A night with…, quatre nuits durant, à la Sucrière et au Sucre.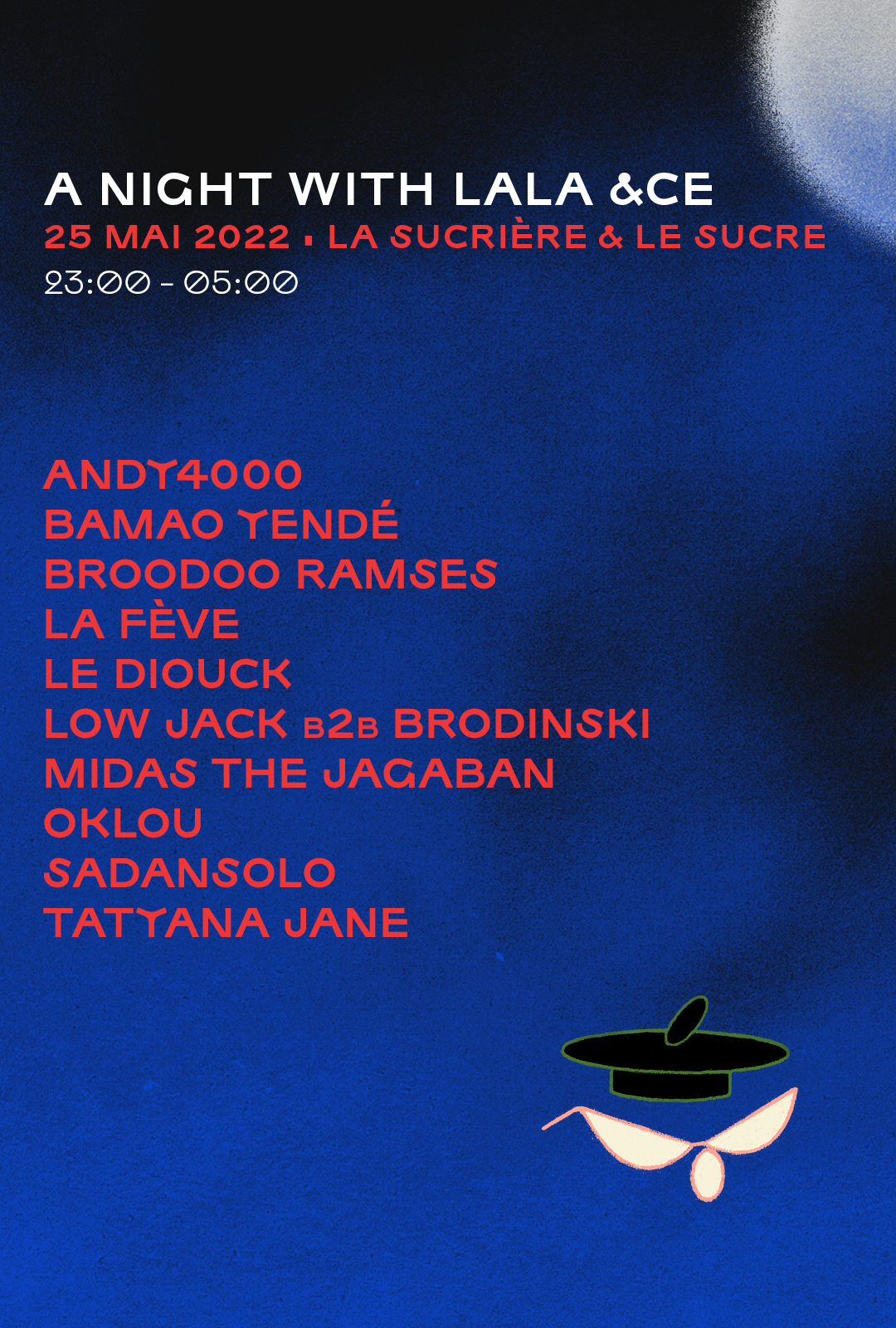 As the name of her latest album suggests, Lala &ce is an extraterrestrial blessed with a total mastery of French rap, whose tracks are as insightful on the subject of women's place in rap as they are about homosexuality, cultural appropriation and identity. The acts chosen by the artist from Bron reflect both her own musical universe and the artists and trends that have influenced her. 
The hip hop scene will be represented by the multi-talented Midas The Jagaban, Le Diouck and French rap's new wonderkid, La Fève. Meanwhile Sadandsolo, Broodoo Ramses and French electronic DJ Brodinski will fly the flag for trap.
The latter will also be performing a b2b with Low Jack, none other than the producer of Lala &ce's latest album. Lastly, the curator's penchant for more subtle and minimalist aesthetics will be reflected by the presence of Oklou, an artist at the very forefront of today's French pop scene.