A night with Honey Dijon
29 € plein tarif
24 € tarif réduit
Saturday 28 May
23:00 - 05:00
Nuits sonores reconnecte avec l'un des marqueurs forts de son identité, et invite 4 artistes exceptionnel·les à co-programmer le programme A night with…, quatre nuits durant, à la Sucrière et au Sucre.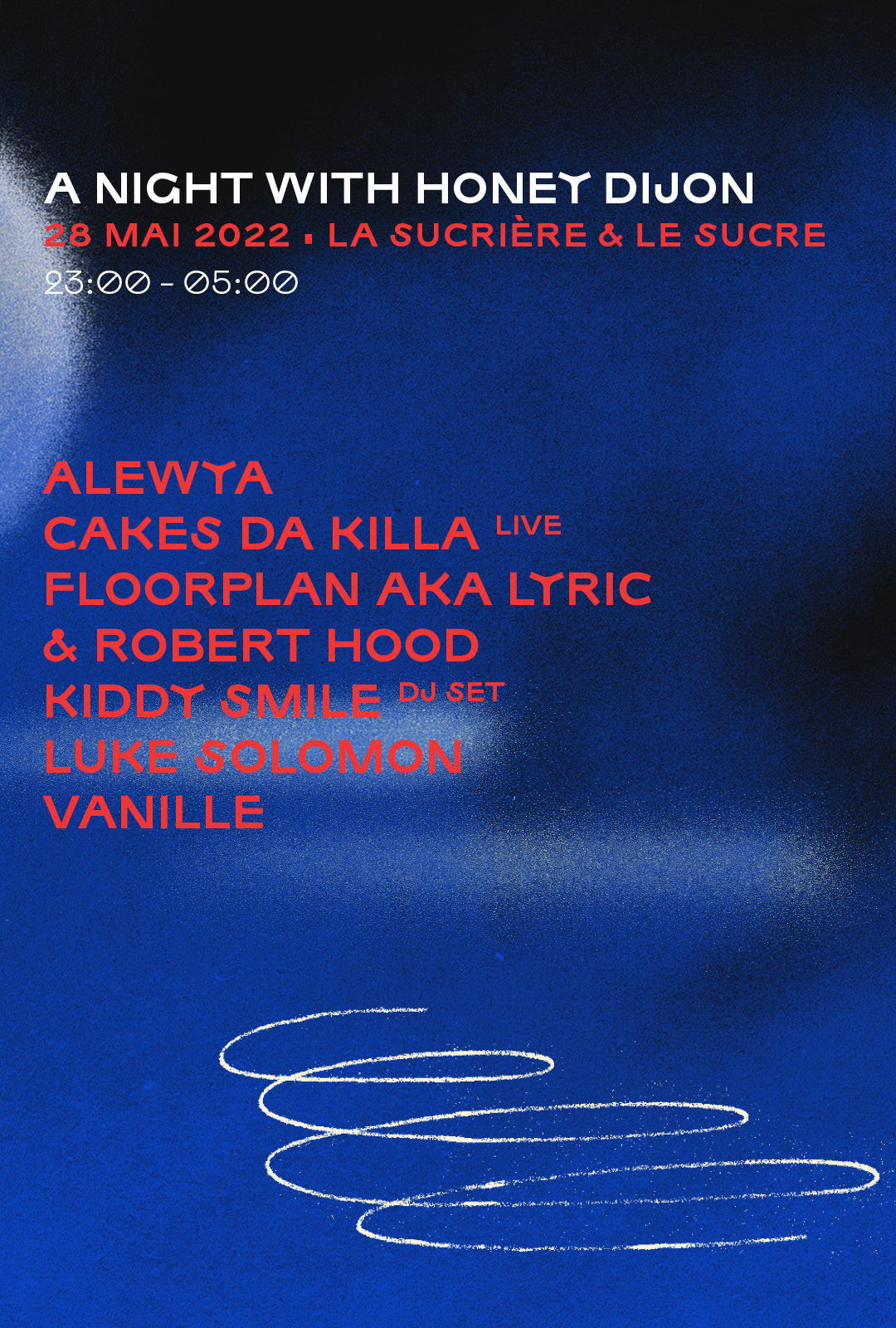 oney Dijon has an innate capacity to juggle the different milieux that surround her. She effortlessly pulls off a balancing act between the figure adored by her fans and the one respected by her peers, between music and fashion, between house and techno, between Chicago and New York, between glamour and sincerity. When programming her night, she was determined to invite artists who she counts among her own influences, including Robert Hood, a pioneering figure from the Detroit electronic music scene.
Alongside his daughter Lyric Hood, the latter makes up one half of Floorplan, a duo whose sound plays on house, gospel and soul. The queer icon has also enlisted the help of her label boss Luke Solomon, an idol in his own understated way and a fixture of club culture. The Chicago-based DJ also looks to the future with the presence of Vanille, who belongs to a new generation of DJs with a seemingly limitless aesthetic range.
As a little teaser for her forthcoming album, Honey Dijon is also bringing to the party Frenchman Kiddy Smile, an aficionado of ballroom, voguing and dancefloor-friendly house, styles that will also be showcased by rapper Cakes da Killa.