A night with Dj Harvey
29 € plein tarif
24 € tarif réduit
Thursday 26 May
23:00 - 05:00
Nuits sonores reconnecte avec l'un des marqueurs forts de son identité, et invite 4 artistes exceptionnel·les à co-programmer le programme A night with…, quatre nuits durant, à la Sucrière et au Sucre.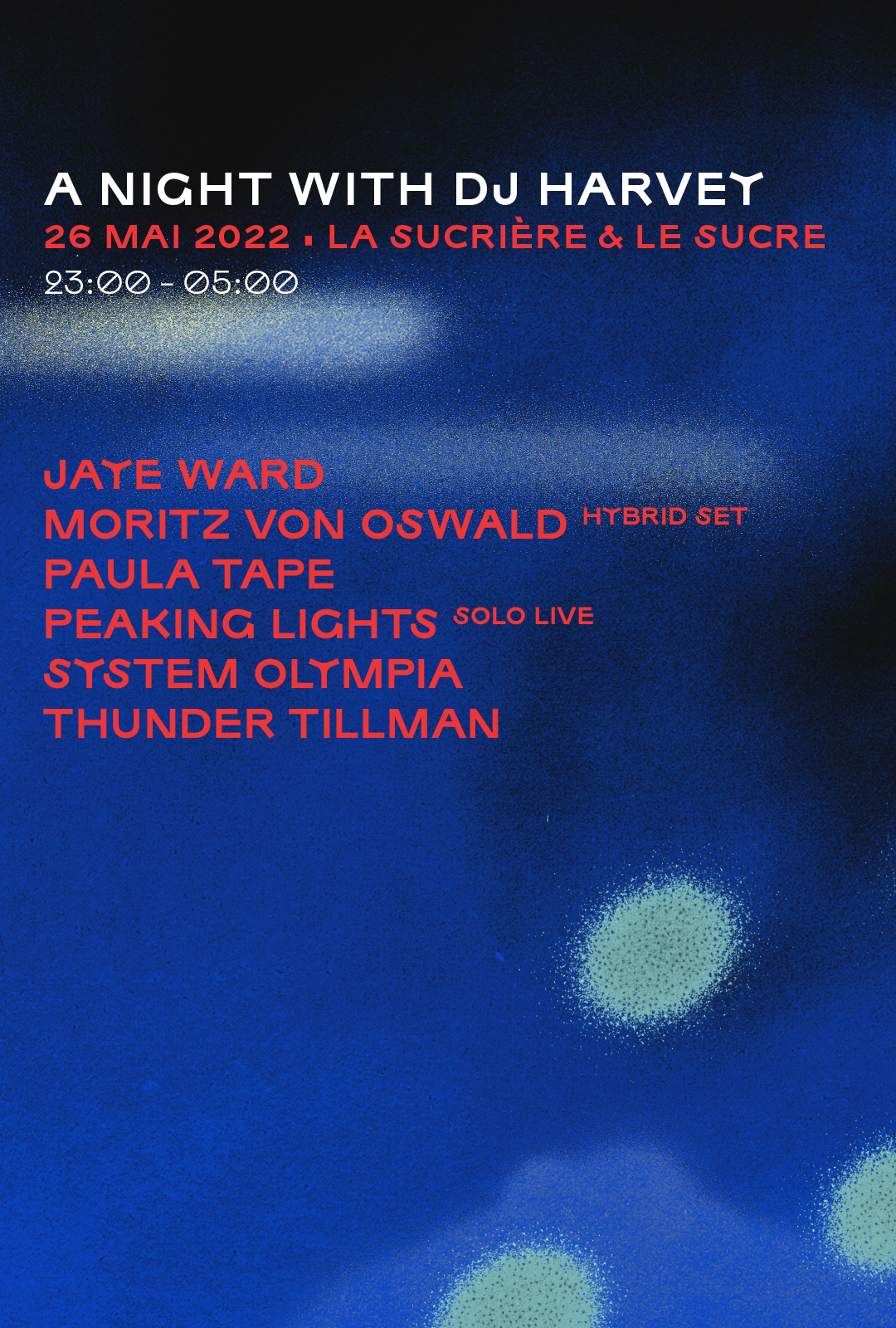 Only one man is capable of telling beautiful stories with such class. Rocker, surfer, studio producer, foodie and, above all, maestro behind his decks, DJ Harvey is like a phoenix: a mythical beast who always returns to take centre stage.
This disco historian will give his own take on the history of electronic music through the artists selected for his programme, which include techno pioneer Moritz von Oswald, a sound technician who has collaborated with artists from Jeff Mills to Tony Allen. DJ Harvey has given another nod to the past by inviting one of his peers, Jaye Ward, whose ability to warm up the audience and open a night is, according to Harvey, second to none.
On Thursday 26 May, DJ Harvey will lay bare his love for the guitar and his passion for psychedelic rock and cosmic and Balearic sounds, with performances by the likes of Peaking Lights and System Olympia, among the figureheads of an emerging 70s nostalgia scene.