The Master Musicians of Jajouka (led by Bachir Attar)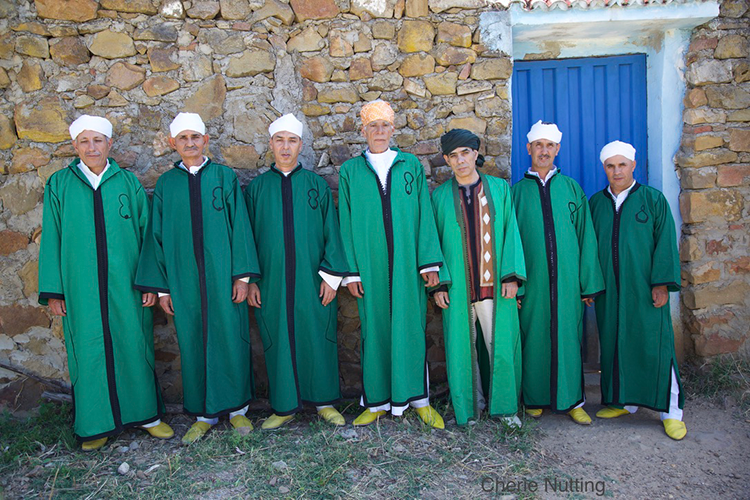 Jajouka, a small Moroccan town in the Rif mountains approximately 100 km south of Tangier, is home to the legendary Bachir Attar and The Master Musicians of Jajouka.
This brotherhood took up the mantle of the local music, which is based on haunting and repetitive modulations that build and build into a trance. Traditionally heard at healing ceremonies, their hypnotic music is performed on percussion instruments, bamboo flutes and ghaïtas (the Arab oboe).
The sounds of Jajouka were first documented by Western journalists in the early 1950s and later discovered by Brian Jones in 1968. His posthumous album Brian Jones presents: the pan pipes of Jajouka saw the town become a mythical destination for musicians of the time. And as you will see, it has lost none of its magic in the intervening years.
credits : Cherie Nutting